Overview
In an effort to illuminate the choices you have in custom home designs, we have compiled this information for those who are considering working with architect addition plans on a construction project.  Disclaimer: We understand that not all architect addition plans are the same.  Consequently, we will talk in broad generalizations based on the combined experiences of Colony Home Improvement employees, present and past, with clients and architect addition plans over the years.
Architects work under different fee structures/business models and have broad and varying levels of experience.  The statements we make here are based on the typical business model that architects are taught.  In this model, an architect first creates addition plans, specifies products, and later the homeowner obtains three or more bids for the project.  Finally, it is not our intent to dissuade you from using an architect. (we use them also) Our intention is to inform you about two approaches to home construction and renovation.
---
The Differences between Architects and Design Build Plans
1. Budget Timeframes and Processes
Two significant differences between using an architect and using Colony's Design Build services are when the budget is first discussed, and how the budget for the project is determined.  At Colony, the budget is discussed in the first conversation with the prospective client, during the first visit and, once hired, while working with our designer.   After the first visit, we complete a cost budget estimate that describes what was discussed and lists the costs.  This budget is broken down in terms of the project's components, from building plans to the end of construction.  At this point in the process, we provide a price range, because the actual scope of work has not been determined in detail yet, nor product selections made.
Typically, architects will discuss the prospective client's wants and needs, but are much more reluctant to discuss the costs of a potential project because they are not builders and do not complete the work.   Architects tend to approach each project as a unique piece of art and perhaps view costs as secondary.  The worst case scenario in this model is when a client falls in love with an architectural plan, has no idea what it costs to build, and ultimately finds out that the total cost is way out of their price range.  Of course, in these situations, the disappointment is tremendous.  When an architect does discuss cost at the outset, it is usually framed as the general cost per square foot.  These estimates can be unreliable; they can vary widely – depending on the room itself, what is in the room, and what finishes are selected.  At Colony, we draw designs knowing that cost is often a critical factor to a client.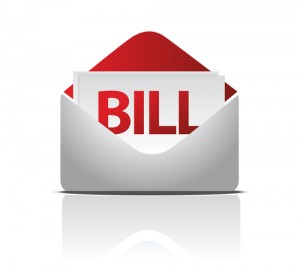 2. Billing Approaches
Another major difference between our Design Build plans and Architect addition plans drawn by an architect is how each is billed.  Most architects bill for their time, usually on an hourly basis.  This method does not encourage quick turn-around and can lead to billing surprises and possible animosity.  In contrast, Colony charges for design services at a flat, per-determined rate, so there are no surprises.
In addition to charging a flat rate, Colony's Design Build system charges significantly less than architects for designing the same project. Colony is able to offer 3-D highly-detailed design drawings to our clients, (see Why 3-D Plans) yet at a much lower price than what most architects charge.  We have an incentive to design within the client's budget; "we want to build the project".  In contrast, architects who are paid by the hour have little incentive to design to a budget and actually benefit from the process of drawing and re-drawing plans in an effort to make the project more financially feasible.  We have observed (and it's common knowledge within the industry) that a relatively small percentage of projects that started with architect-drawn plans are ever actually built, far fewer than in the Design Build model.
One of Colony's clients initially worked with an architect and then abandoned the project in order to start anew with Colony's Design Build process.  She stated, "I found my experience of working with an architect to be an inefficient and unpleasant experience.  The architect was not realistic about the design scope and my budget, which led to many revisions and re-drawing of the plans.  This added design costs and was frustratingly slow.  I found the Design Build Process that Colony Home Improvement used was much more convenient and predictable than working with an architect."
Of course, it is your decision whether to work with an architect as well as a builder.  We believe that hiring Colony and our Design Build system has many, many advantages over the older, architect-centered model.