Full Service Design and Construction Company in the Massachusetts area
Colony Home Improvement is a full service design and construction company serving the Massachusetts area. Our contractors specialize in custom room additions and home renovations that allow you to transform your home into the one you've always wanted. Before we begin, we:
Sit down with you and go over the specifications and your budget.
Create a full written analysis so everyone is on the same page and all major issues are addressed ahead of time.
Explain the logistics of the project and discuss any potential issues that may arise over the course of the project.
Understand your desire for full disclosure and strive to ensure you are fully satisfied with our customer service and our finished product.
---
A Set Timeline
At the beginning of every project, you will meet with your assigned on-site foreman to go over the entire project and set the timeline and budget for the work necessary. This foreman will be on the job site every day until the completion of the project to ensure the timeline is moving forward as planned, as well as to answer any questions you may have. He will also keep you up-to-date on the progress of the project, showing you where we are in the timeline and ensuring we disrupt your life as little as possible.
---
We Finish Your Project on Time and on Budget
We understand how disruptive renovations can be so we strive to have your home remodeling completed within the timeline set ahead of time. Soon you will have the home of your dreams with minimal stress.  We also know how easy it is for other home contractors to rack up additional charges. However, when you work with our design-build process, you can be sure you know the cost of your custom room additions and home renovations before the work begins and feel confident with the budget we set. We give you a clear view of what the project will look like, allowing you to make any changes before the work begins, saving everyone time and money.
---
We Deliver Top Quality Workmanship
Feel free to look around the site to see examples of our work. We are a professional, experienced, and detail-oriented builder and home remodeler.  We deliver top-quality workmanship in every project we do, whether it's a renovation of an existing room, construction of a large addition, or something in-between.
---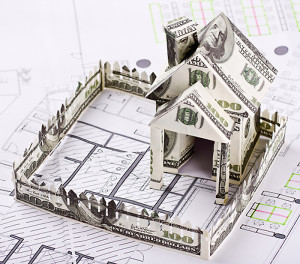 Lower Overall Costs
We finish our work on time and within budget. We are also Design-Build contractors, which means we have the expertise to handle both the building plans and construction phases of home remodeling & additions. This results in a more efficient process and lower overall costs. Learn more about Design Build.
---
We Communicate Frequently With You
Once hired, we'll be in touch with you often (daily, if you would like) and keep you informed at each stage of the building project.  We'll schedule and supervise subcontractors, material and delivery dates, required state and local inspections, and work completion inspections/sign offs.  And finally, we'll ensure that you are very pleased with the final addition or renovation project.
---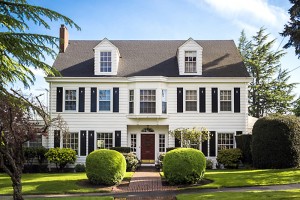 First Step? Give us a call!
We look forward to meeting with you.  After we hear how you'd like to improve your home, we'll provide a free cost estimate (unusual in the field).  Ultimately, we will provide you with our comprehensive proposal for building an addition or existing floor room renovation.