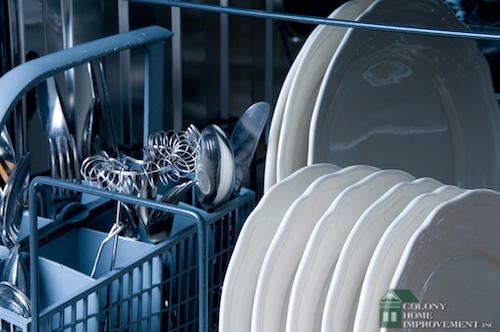 Remodeling Your Kitchen: 6 Amenities Every Home Chef Needs
The kitchen is one of the most commonly renovated rooms in the home due to how often it is used and how quickly it can become outdated. If you've been thinking about kitchen remodeling in Norwood and consider yourself an avid chef or you simply love cooking, there are several amenities you should consider for your project. With the right help, you can create the kitchen of your dreams.
Dishwasher Drawers
A traditional dishwasher can be a real lifesaver for any kitchen, but there are newer options that can make life even easier. Choosing a dishwasher with two separate drawers allows you to keep special cleaning projects separate or to allow you to keep your clean dishes in one drawer, while putting dirty ones out of sight in the other, running each as necessary.
Butcher Block Countertop
Imagine being able to cut and chop meat and vegetables anywhere in your kitchen without having to pull out a cutting board. Adding a butcher block countertop as part of your kitchen renovation in Norwood can give you a dedicated space for this task or, when outfitted in the entire kitchen, the opportunity to prepare your meals wherever it is most convenient.
Faucet Sprayer
Clean up can be a breeze when you have a faucet sprayer that can be moved around to get all those hard to reach areas. Installing a high faucet equipped with a sprayer will help make cleaning up after a meal much easier so you can focus more on the joy of cooking.
An Indoor Herb Garden
There's nothing like cooking with fresh herbs. However, in a colder climate, they won't always be readily available in your outdoor garden. As part of your home remodeling in Massachusetts, adding an indoor herb garden can be the ideal solution. You will be able to grow fresh herbs all year round and collect them as you need them without setting a foot outside.
Proper Lighting
Good lighting is essential when you're prepping your meals. For many kitchens, under cabinet lighting can be one of the best features because it lets you see exactly what you are working on. Your kitchen should generally be kept as well lit as possible. Your home remodeling specialist will be able to give you the right recommendations.
Cabinet Mount Tablet Stand
While some people still prefer to use traditional cookbooks, with the vast array of recipes available online and the ability to organize your own recipes through mobile applications, it can be more convenient to work with a tablet. Consider adding a cabinet mount tablet stand to help keep your tablet out of the way and easily accessible as you cook.
When it comes to your kitchen renovation in Norwood, it's important to consider features that will make preparing your meals easier than ever. With the help of an experienced home remodeling contractor, you can choose the elements that will enhance your cooking experience and make your kitchen more functional.
If you're looking for help with your kitchen remodel in Norwood, contact us. We can help you decide which features will make your cooking experience more enjoyable.