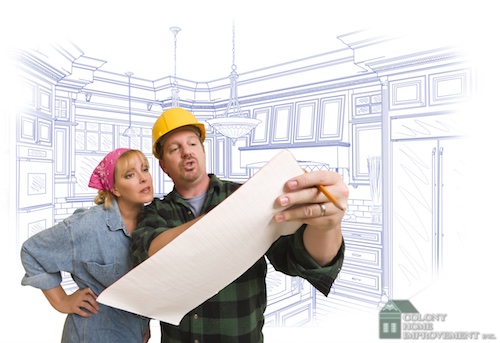 Pros & Cons of Living in Your Home During a Renovation
Oftentimes, the first concern on homeowners' minds is how much a home renovation in Needham will inconvenience their living environment. The answer depends greatly on the amount of work that will be done and how long it will take. However, regardless of the renovations you are considering, you need to weigh the pros and cons of remaining in your home during these changes versus staying with someone or at a hotel.
Staying Is Cheaper
One of the major driving factors behind remaining in the home during the renovation process is the cost of staying somewhere else. Unless you have a family member or close friend who is willing to take your family in during this time, you will have to either pay to stay in a hotel or rent out a short-term apartment. When added to the cost your remodeling contractors in Massachusetts are charging, the costs can really add up. If you are on a tight budget for your remodel in general, staying somewhere else may not be an option for longer projects.
Monitor the Project
If you choose to live somewhere else during your renovation, it can be difficult to keep track of your remodeling contractors in Needham. However, if you remain in your home for the duration of the project, you will be able to keep close tabs on how the renovations are progressing. As long as you don't create an issue with impeding the contractor's work, you can easily keep an eye on the changes and ensure they are exactly what you want and are being completed in a timely manner.
A Cleaner Environment
The driving factor behind staying elsewhere during your home renovation is to ensure a cleaner environment. Anyone who has been around a construction site understands how messy things can get. There is dust everywhere and the noise alone is enough to drive most people insane. This is one of the primary reasons individuals choose alternative living arrangements while their home is undergoing this level of change. The dust and other particles in the air can be a serious risk for individuals who are suffering from a number of health conditions, making living elsewhere a necessity.
The Safety Factor
In addition to the mess the contractors may leave during the course of their work, there are a number of safety issues that can arise when it comes to your construction project. The debris lying around can create a dangerous environment for family members and pets. Some remodeling contractors may even see staying as a liability and could thus charge more for the privilege. Therefore, it's important to talk to your contractors about the issues you may encounter if you choose to stay in the home so you can make a more informed decision.
Making the choice whether to stay in your home during your home renovation in Needham or finding alternative arrangements can be difficult. Many people hesitate to leave their homes. While there are advantages to staying, there are also good reasons to look for other living arrangements during the course of the project.
If you're interested in home renovations for your Needham home, contact us. We can help you determine the scope of your project and whether it's best to stay or go for the duration.