This triple decker porch addition located in Somerville Ma is approximately 6' deep and 25' long and required rubber roof installation on 2nd and 3rd floor levels. We used maintenance free fiberglass columns, with fir decking and railings.
---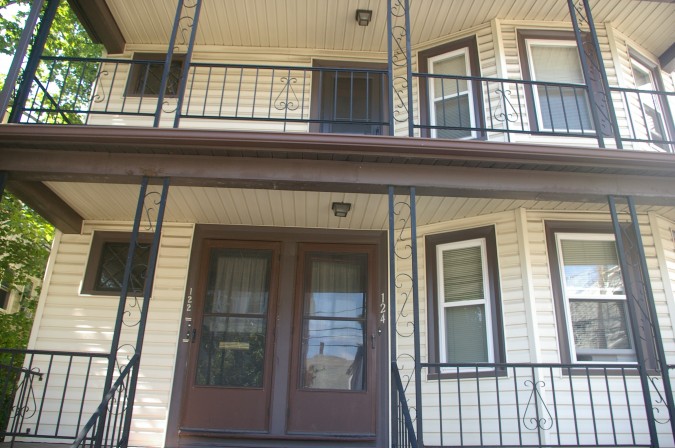 This is a before picture of existing triple decker porch, with vinyl siding ceiling and aluminum clad fascia & soffit.
---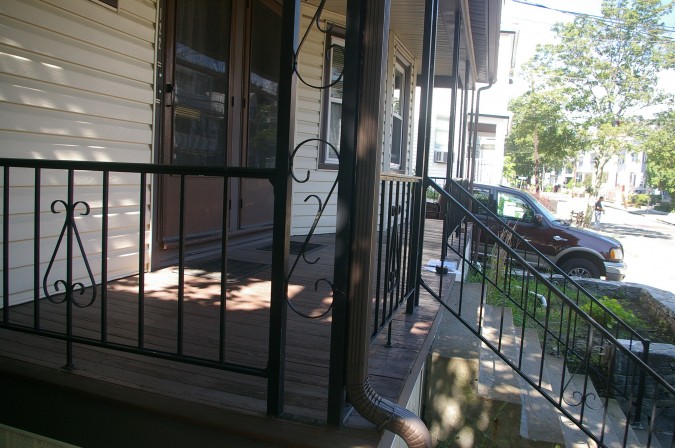 Before picture of front porch with concrete stairs and rot iron railings.
---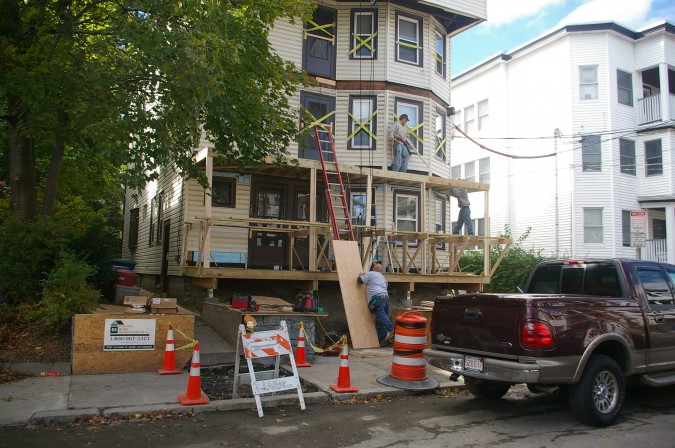 We have removed the three floors of the front porches and saved the existing cantilevered rubber roof of the existing porches, and started framing 1st and 2nd floor levels of new triple decker porch.
---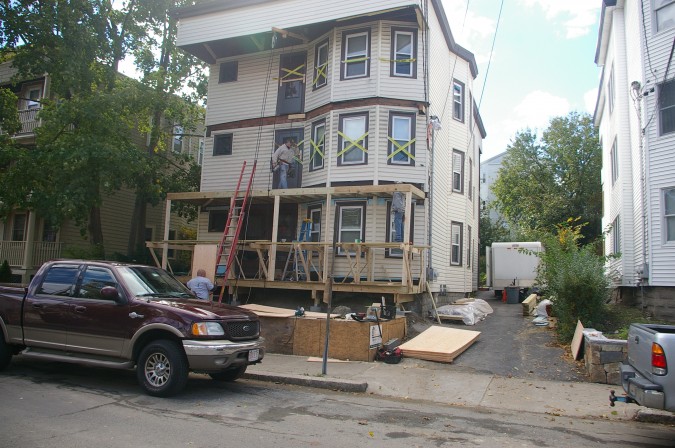 Framing 1st and 2nd floor front porch, we also installed a protective barrier around the existing stone wall surrounding the front entrance to this new triple decker porch located in Somerville.
---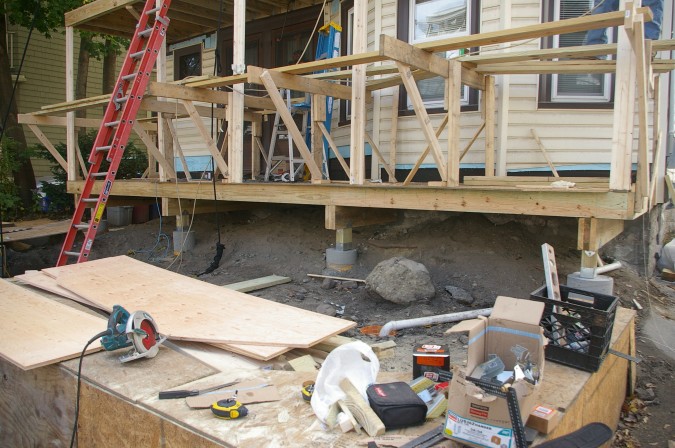 This picture shows the 4 each 12'' thick concrete piers which go 4' below grade and also have bigfoots installed with them, it's like a 5' high upside down funnel buried in the ground.
---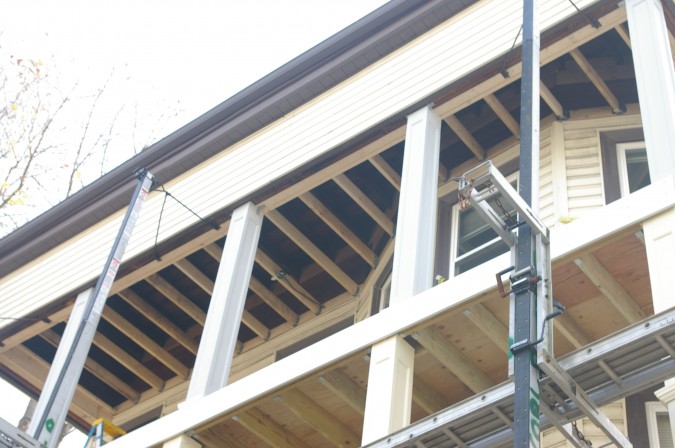 The 3rd floor deck framing is almost complete and you can see the new framing of 3rd floor ceiling.
---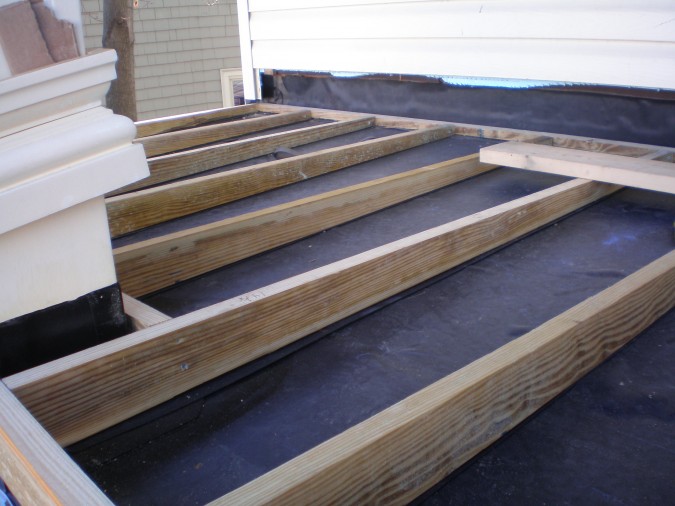 Rubber roof has been installed on 2nd & 3rd floor porches, picture shows sleeper joists which also line up with 2'' x 8'' floor joist you saw in picture #6 framing. This allows for proper roof drainage.
---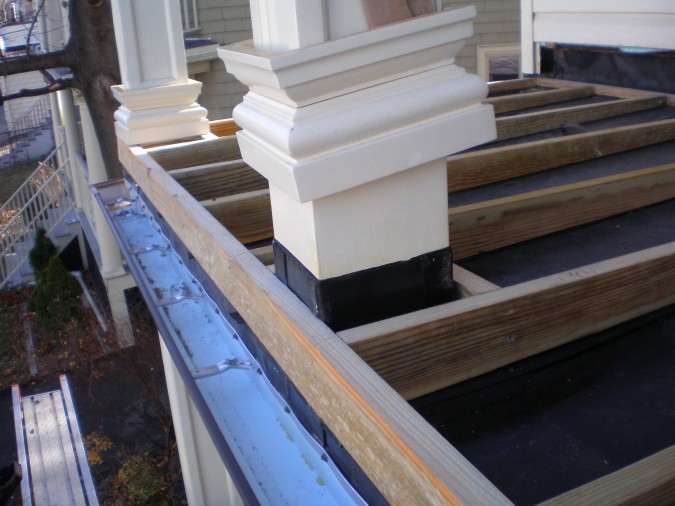 Rubber roof drains below the 2'' x 5'' rim board you see above the gutter, plus sleepers are tied into the 5 columns on each floor.
---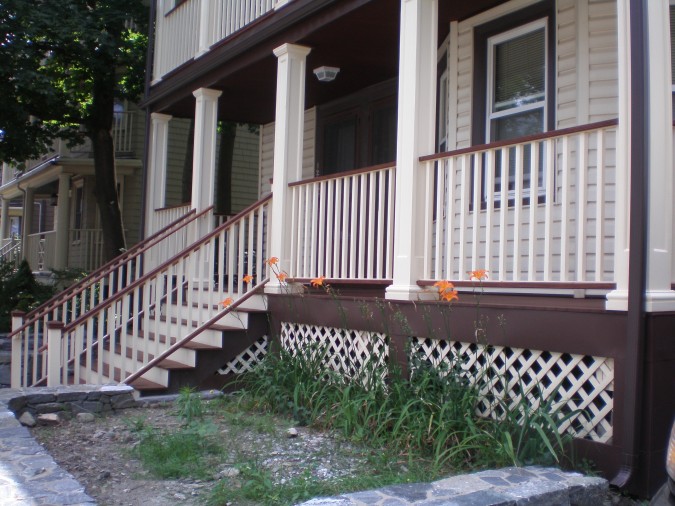 Triple decker porch addition 1st floor does not require a rubber roof system.
---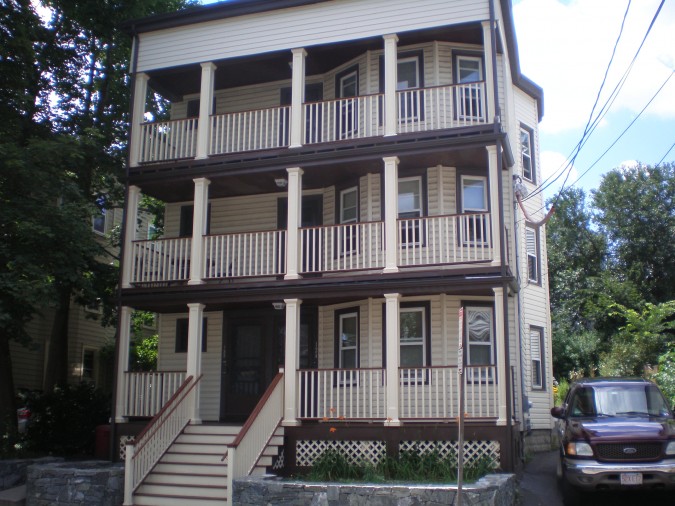 Triple decker porch remodeling project is complete. I believe this new design build front porch enhances the character of this three family home in Somerville Ma.
---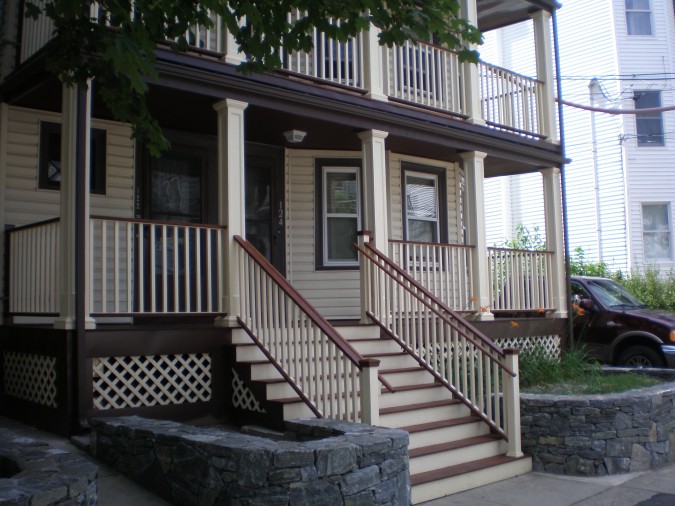 We had to build a new mortarless block retaining wall to hold back the existing grade behind the new front stairs.
---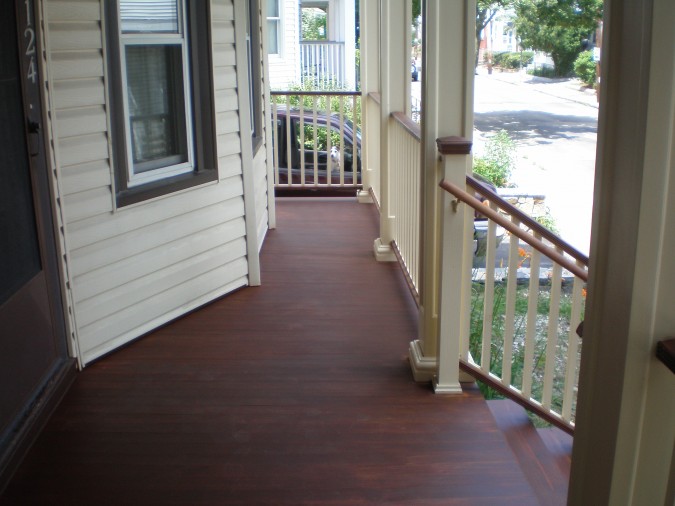 1st floor front porch has T7G fir decking and fir railings and balusters.
---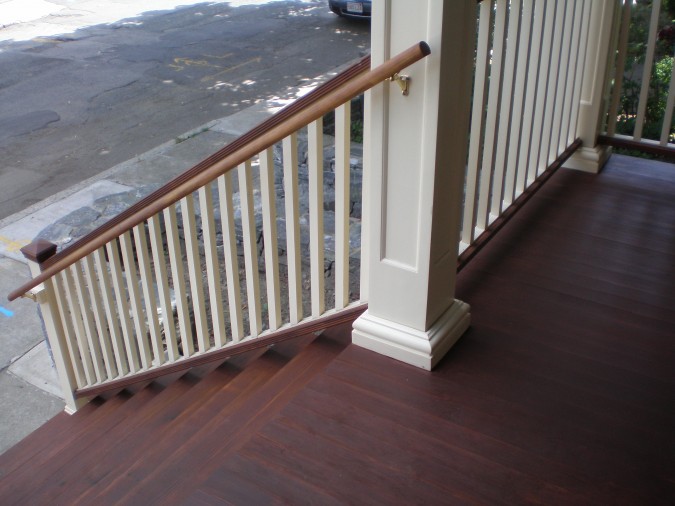 View of front stairs from 1st floor triple decker porch located in Somerville Ma.
---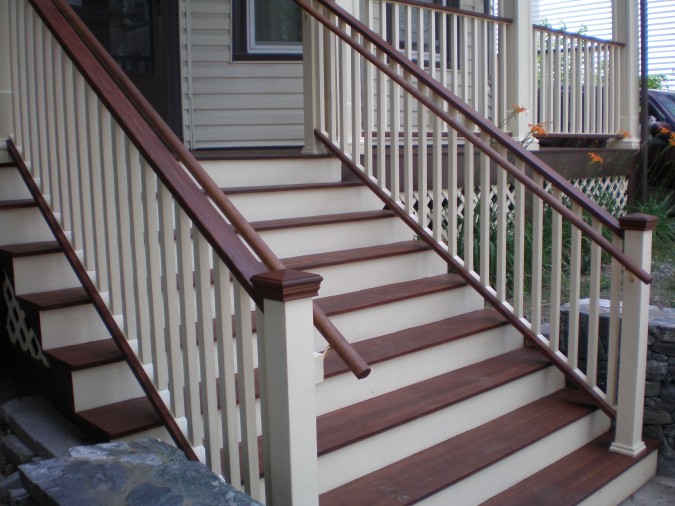 We installed an additional hand railing on each side of front stair rails for improved graspability, which we knew the homeowner would appreciate.