This room addition in Arlington, MA was just one part of the renovations we did on this 2 family home. We removed the existing two rear porches and built a new 1st floor porch with a room addition above for a home office for the home owner.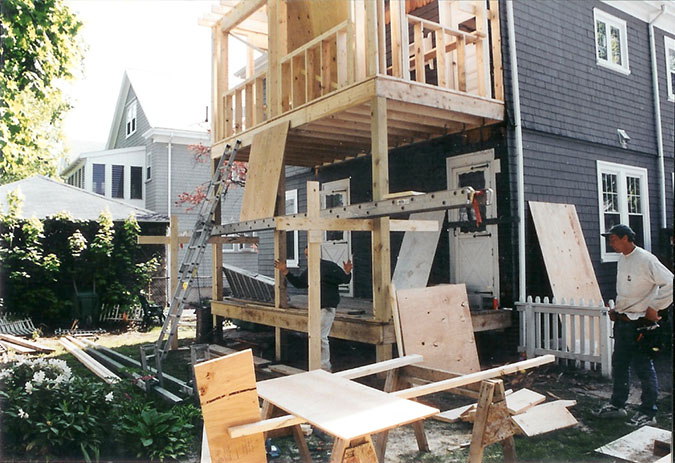 New 1st floor porch and room addition framing is almost completed.
---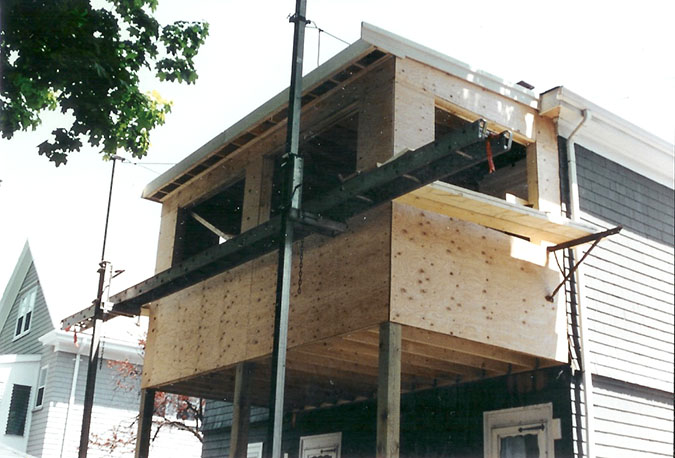 The new Arlington room addition is just about ready to have the new rubber roof and custom built vinyl windows installed.
---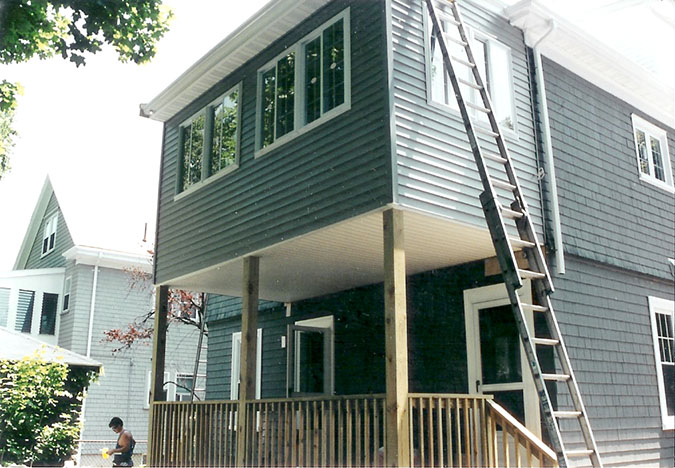 Arlington room addition has new vinyl windows and vinyl siding installed and the 1st floor porch has been completed. The home owner installed vinyl siding since he plans to install vinyl siding on entire home in the near future. We can install vinyl siding over existing wood shingles whenever the homeowner is ready.
---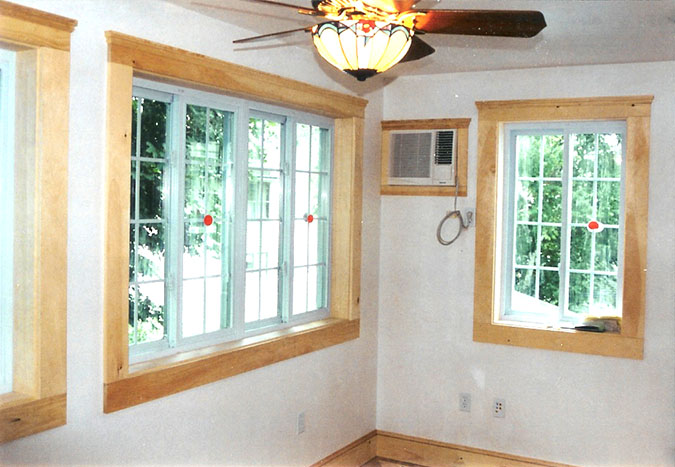 Arlington room addition with vinyl windows installed, and new casing and baseboard trim, which also matches existing home.
---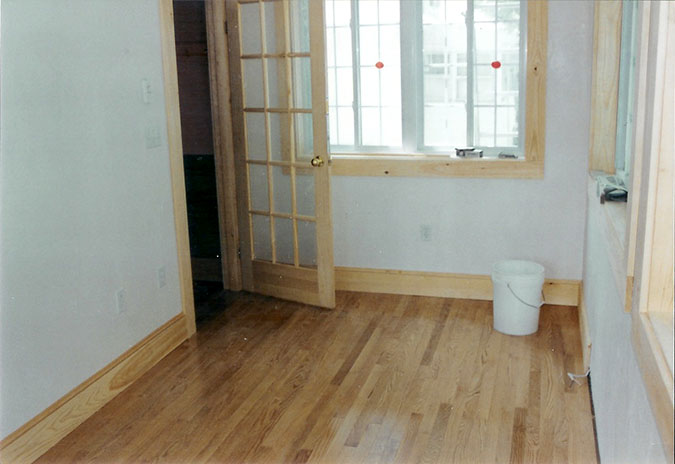 New hardwood flooring is flush with existing 2nd floor flooring.
---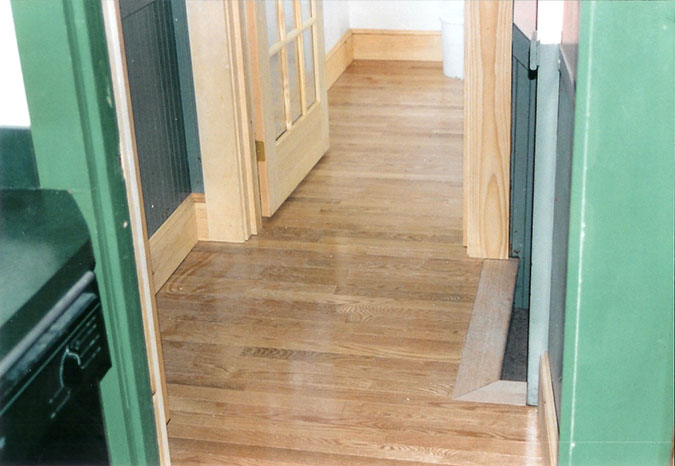 We extended the hardwood flooring into existing home and matched it up with existing kitchen flooring. We also installed new wainscoting on existing hall wall with new baseboard and chair rail.
---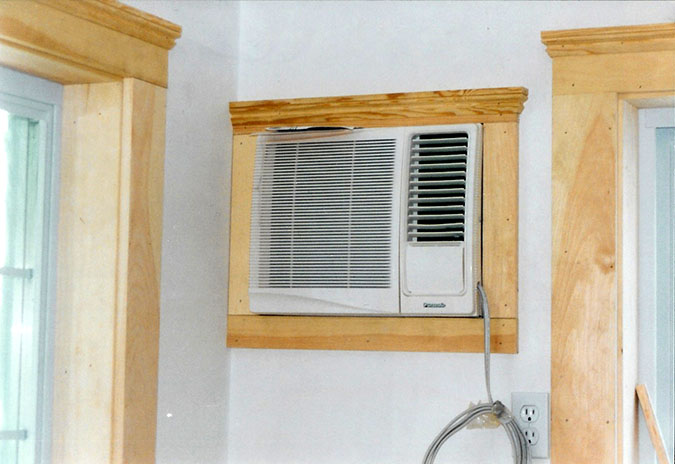 Arlington room addition is completed with a wall air conditioner for those hot summer days.