This is a two story porch addition added onto the front of this Brookline Ma home.
---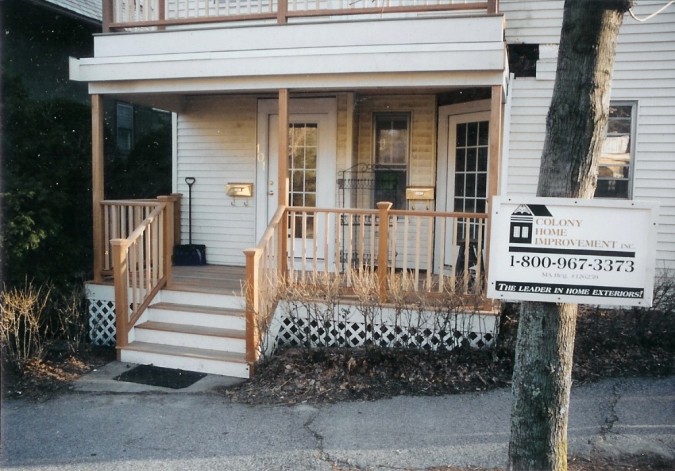 Porch Addition Brookline, we used tongue & grooved fir decking for 1st & 2nd floor porches, with fir railings and balusters and Azek trim boards. We also installed a new front entrance into 1st floor apartment of this 2 family home, the original entrance was in a small entrance foyer inside the door on the left.
---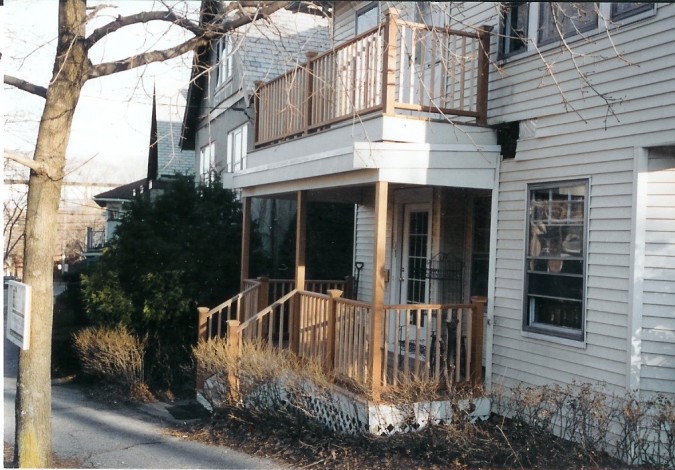 Brookline Front Porch Addition.