We started this kitchen bathroom remodeling project in Medford, MA by completely gutting the walls, ceilings and floors, to the framing of the existing kitchen and bathroom. We also opened the wall between the kitchen and dining room.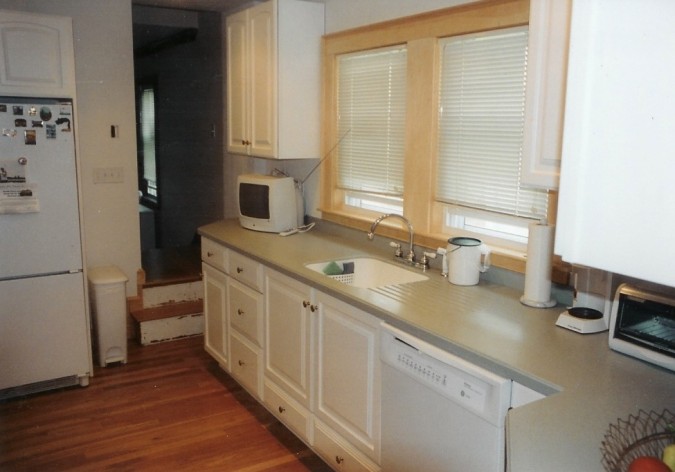 It does not look like it from this view, but we angled the base cabinets back in so as to provide adequate space for maneuvering the stairs into the kitchen remodeling. The remodel is directly below the 2nd floor bathroom remodeling project. Corian counter top and Corian sink with new double glazed vinyl windows and new hardwood flooring were installed.
---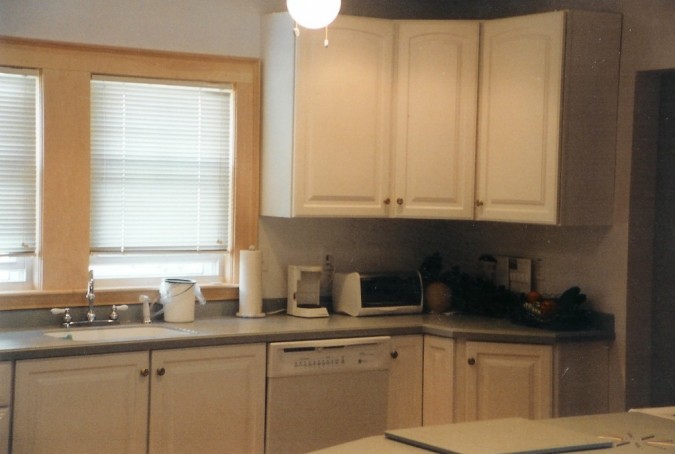 We angled a corner cabinet out to existing rear hallway to remodeled ½ bathroom and rear entry door.
---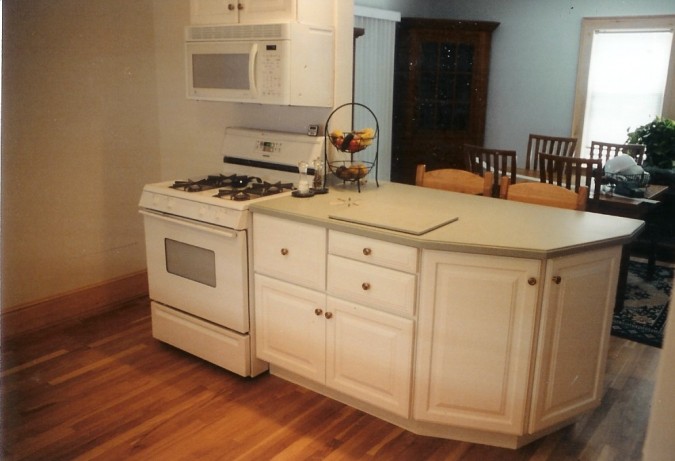 New Kitchen Island installed between dining room and new kitchen.
---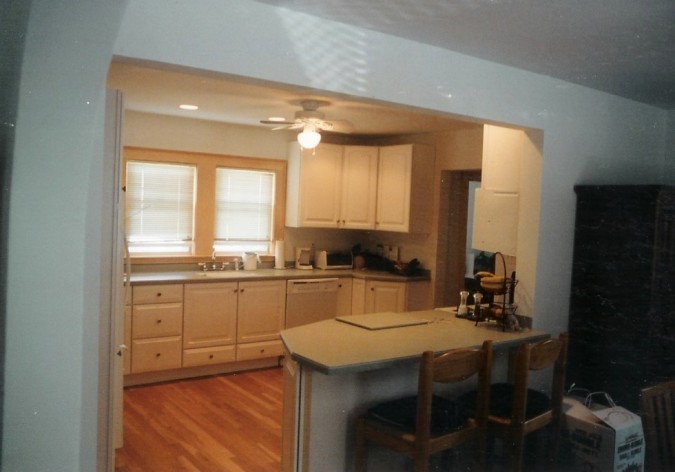 Plenty of room for 2 stools at kitchen island, so when you are in your kitchen you're still enjoying the conversation going on in your dining room.
---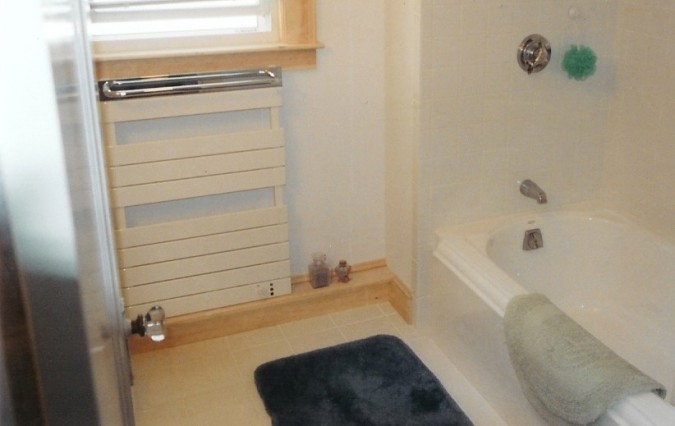 This bathroom remodeling included a new 17″ deep cast iron tub with custom tile surround. The radiator is heavy duty steel, it is electric and manufactured by Runtal radiator, it has optional separate temperature controls which you can set for 4 different times of the day for 7 days of the week. This way you always have a cozy warm bathroom and warm towel, a "must have" for this Medford bathroom remodeling project.
---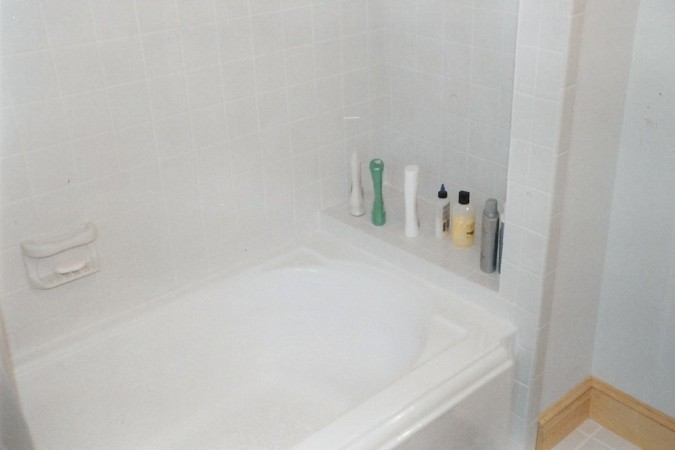 Custom tile shelf/seat, also comes in handy for candles and glass of wine.
---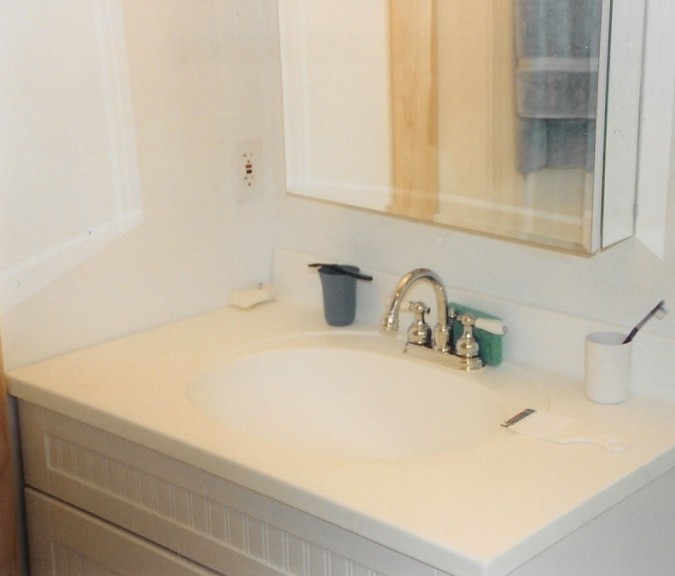 Custom Corian sink and counter top.
---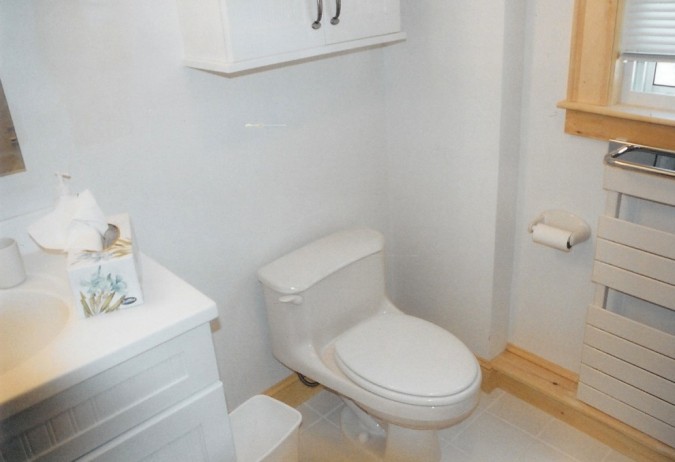 Bathroom and kitchen remodeling project in Medford is completed.