This kitchen bathroom remodel project in Norwood required expanding kitchen into existing formal dining room, we completely gutted both rooms to the framing, including the existing ½ bath-laundry room. We then relocated laundry room to the remodeled basement.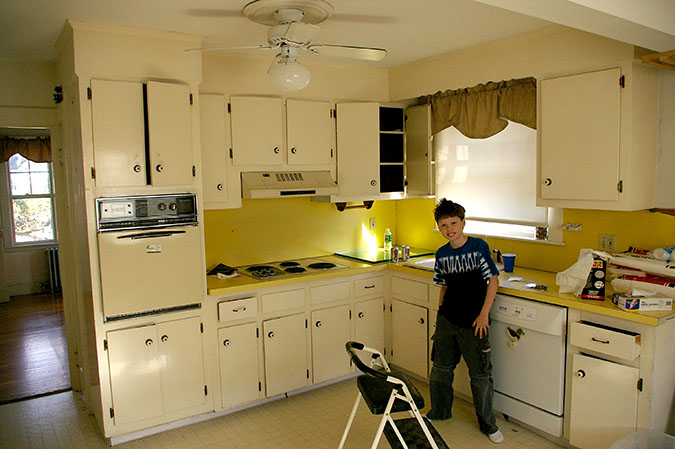 Before picture of kitchen bathroom remodel project in Norwood, we gutted kitchen and dining room down to wall framing, removed 2 existing windows, removed entire kitchen area flooring to existing joists and installed new floor joists and subfloor.
---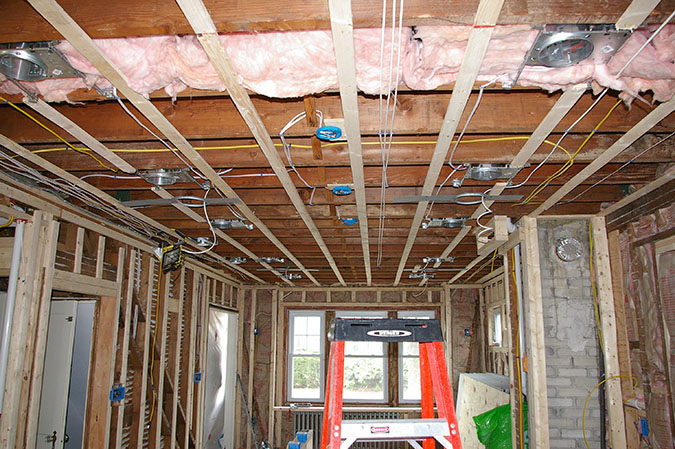 We upgraded all the framing, electric wiring and plumbing waste and water lines to building code, and insulated all the exterior walls flooring, we are now ready for blue board and skim coat of plaster. We also added ceiling audio speakers, three separate zones.
---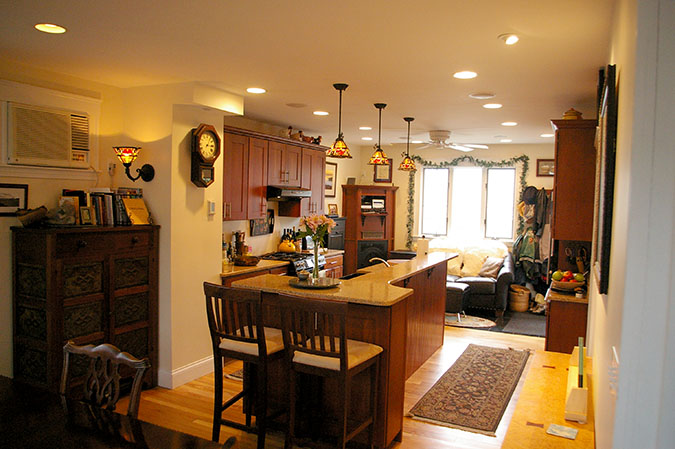 This kitchen remodel started from the front wall of home and extended to the back wall of home, semi-custom cabinets with Quartz counter tops were installed with a farmers sink, we also added a direct vent natural gas custom fire place stove insert, and built a custom cabinet around it matching the kitchen cabinets, this is used to heat the kitchen area, cabinets also houses ceiling mounted speaker audio stereo unit. You can easily fit a couple of stools at end of Center Island.
---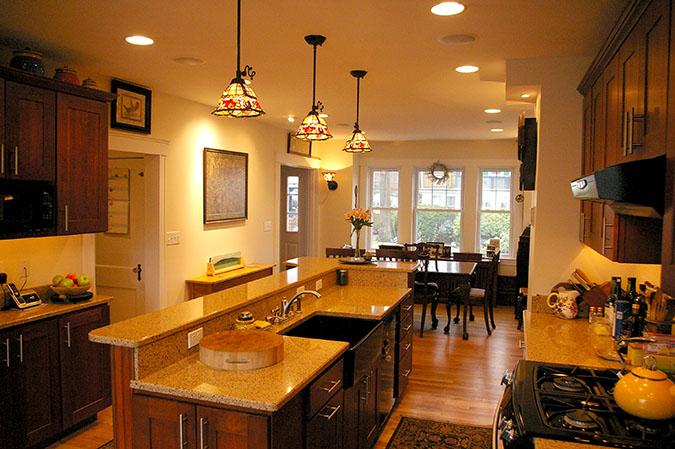 We removed wall between old kitchen and dining room and extended kitchen into dining room.
---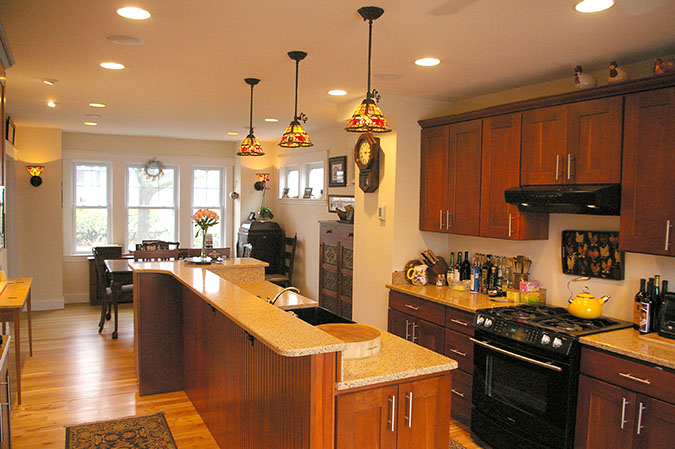 There is a little more than 3' between stove and sink which easily allows people to maneuver in this kitchen work area.
---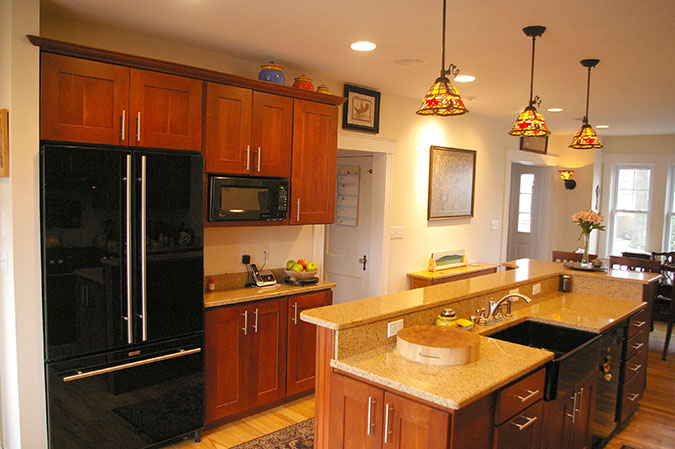 We opened wall into ½ bath which allowed us to insert fridge into wall.
---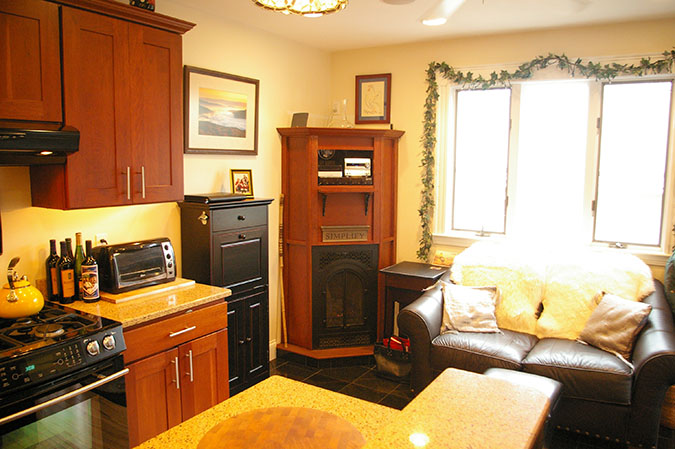 Dinner guest can also enjoy sitting area next to natural gas fireplace, and supervise your cooking while enjoying a glass of wine or beer next to a cozy warm fireplace.
---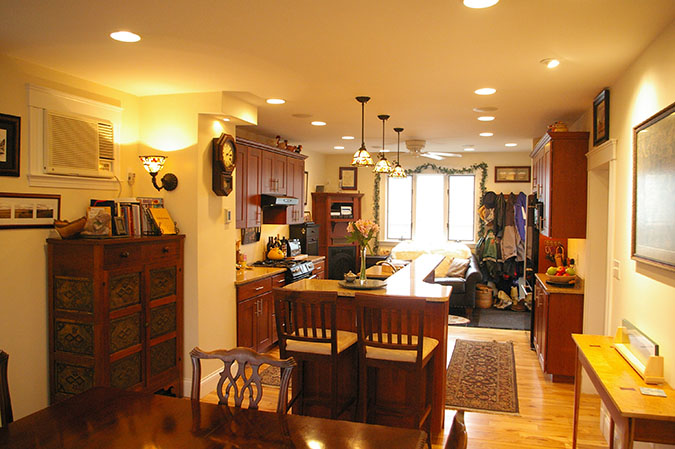 Kitchen remodel project completed, next is new ½ bathroom.
---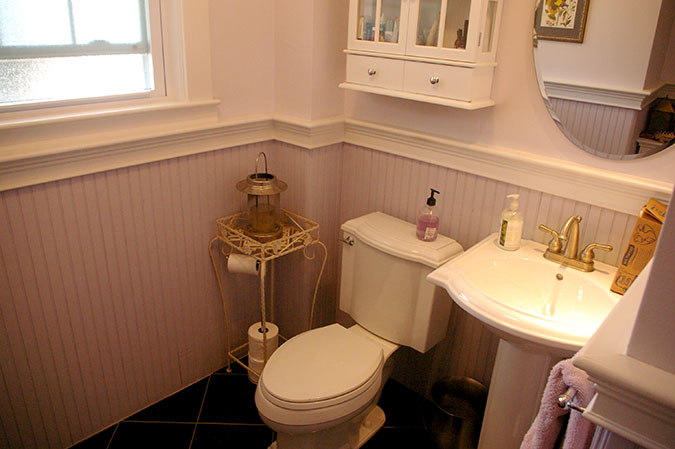 Bathroom remodel project included wainscoting and chair rail, granite tile flooring new pedestal sink, toilet wall cabinet and mirror.
---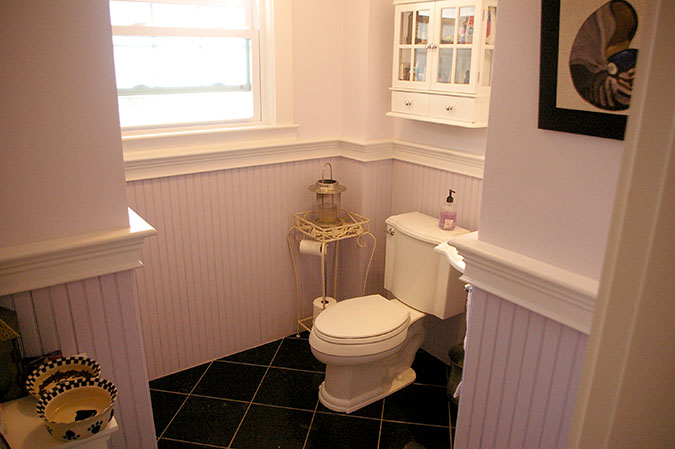 Bathroom remodel project complete.