This kitchen addition in Wellesley was added onto the rear of home with access to a new deck. We also closed up the open rafter overhangs by installing new soffit, fascia and gutters. Homeowner also changed all of the windows in the home.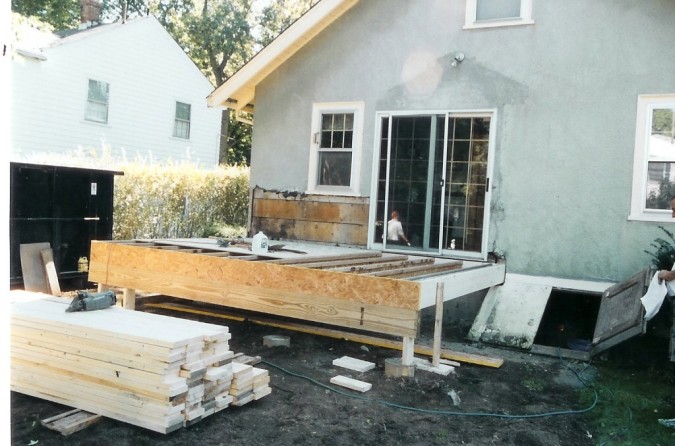 Kitchen addition is being built on concrete piers, we will open wall where door and window are located and extend kitchen into new addition.
---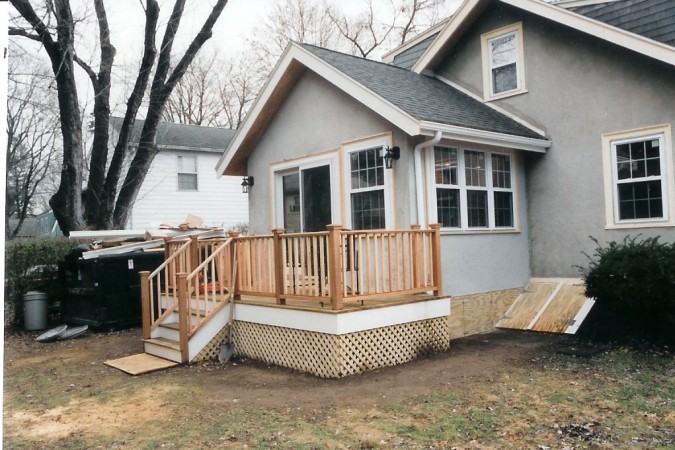 Gabled end kitchen addition is complete with new deck and custom bulkhead and storage access door located under new kitchen addition.
---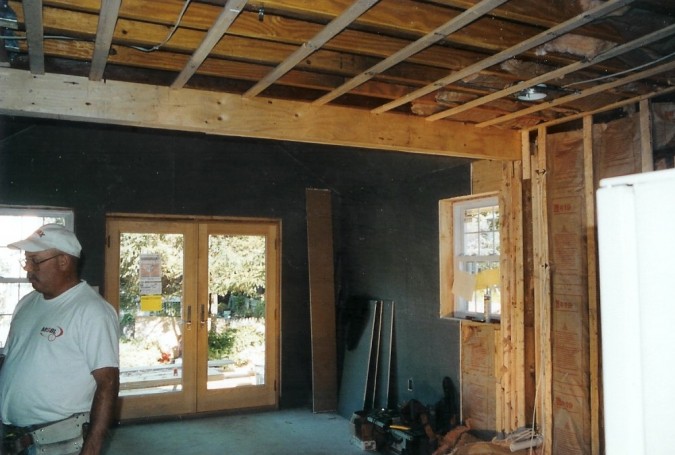 Kitchen addition framing interior view and existing kitchen walls removed to studs and new LVL header installed in load bearing wall allowing access into new kitchen addition. The vaulted ceiling in the new addition gives and extra opening experience to the entire kitchen renovation.
---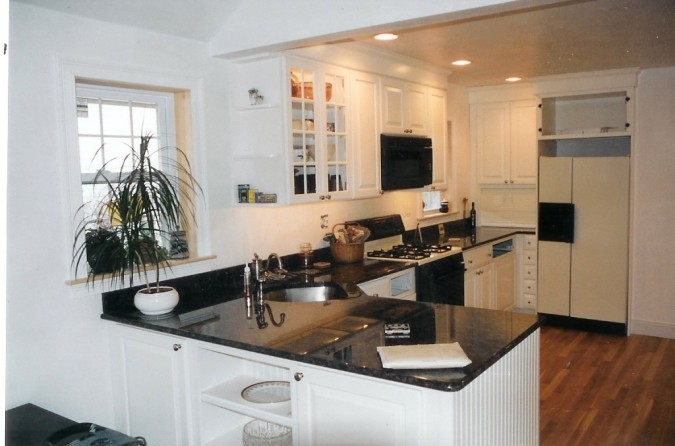 Kitchen Addition Wellesley, sink actually sits inside the new addition, plumbing was run under the cabinet and above the floor.
---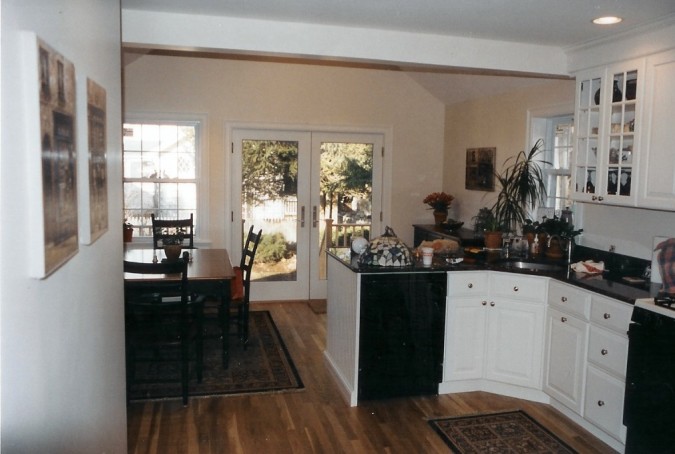 Kitchen Addition Wellesley, this is the view from older section of home looking out thru new kitchen addition area.
---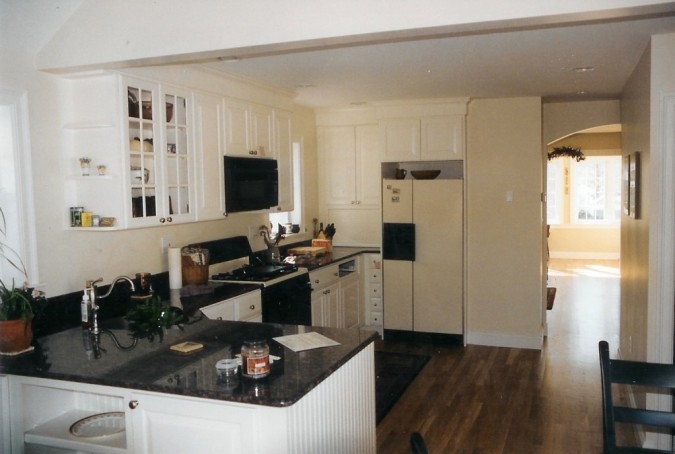 Kitchen Addition Wellesley Complete