This kitchen addition project located in this Newton raised ranch home included the living and dining rooms, with all opened up to each other with an 11 foot high vaulted ceiling. With access to a new deck.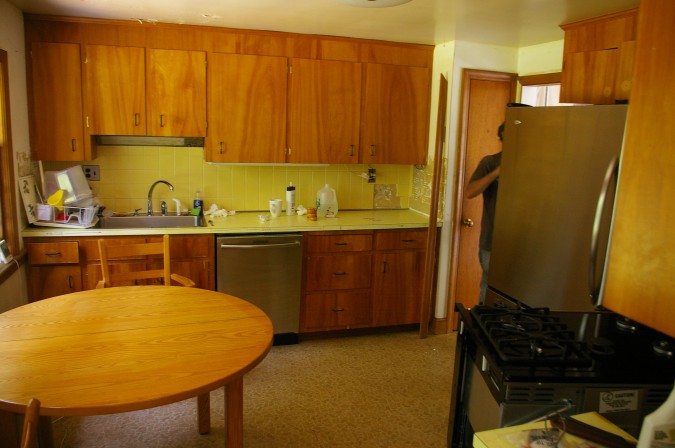 This is the kitchen before the renovation projected, the door way to the right goes out to the living room, and the dining room is located directly behind the picture taker…Me!
---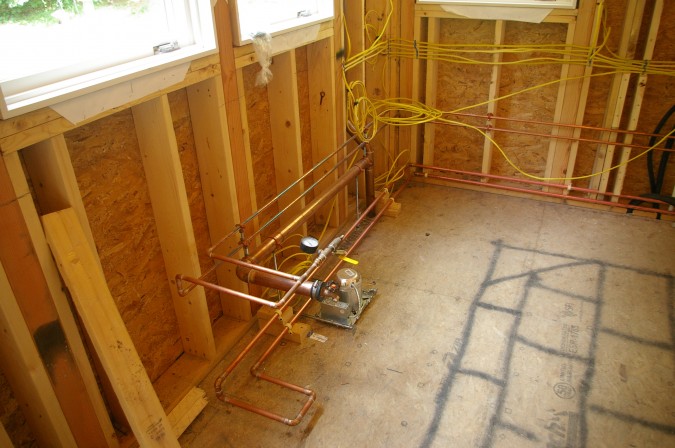 This is the new addition we located all of the water lines behind the kitchen cabinets, we had lots of room because the kitchen design plans called for a 3 ft. deep custom counter top.
---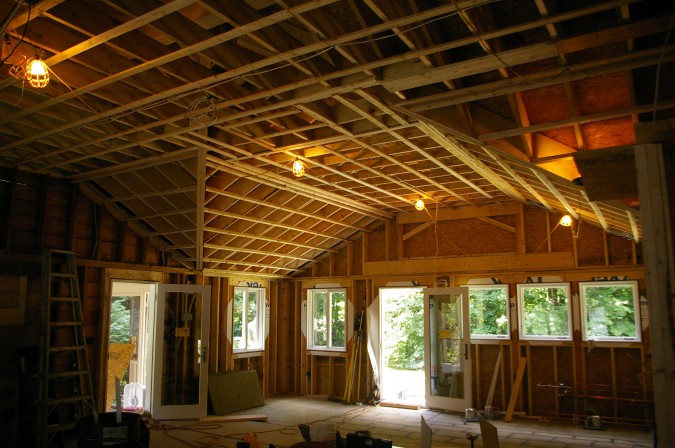 New roof all framed and ready for wiring, the door on the left walks out to a screened in porch.
---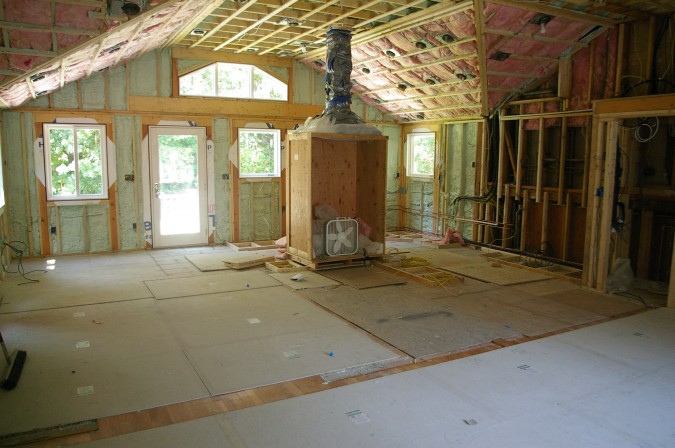 Wiring/lights ad insulation all done, the building design plans call for closed cell insulation which, doesn't get any better than that! (we are a design build company and I put closed cell in to the design build plans)
---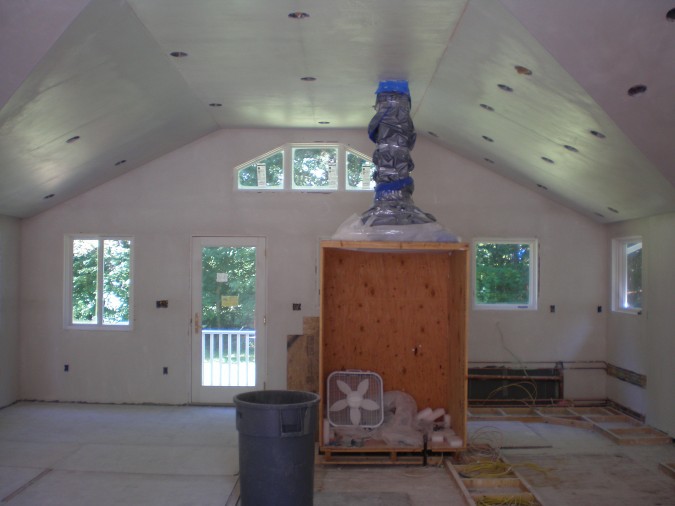 All plastered ready for trim and cabinets, notice the platform frames for the base cabinets, all of the base cabinets will be 3" higher than the standard height, homeowners are both tall so it will easier for them working at this height.
---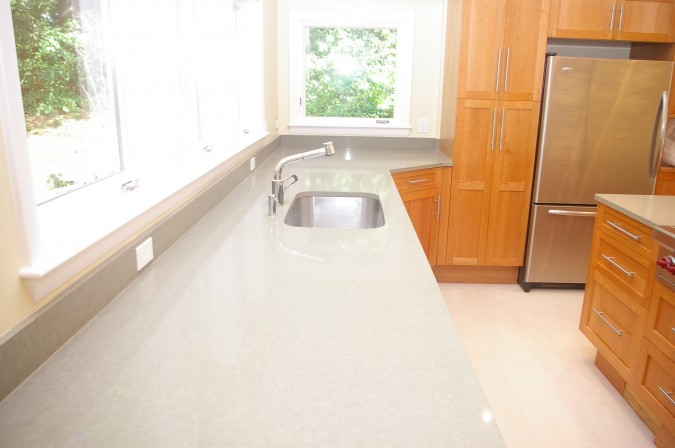 Custom counter tops 3 ft. deep is an awesome benefit for extra counter top space
---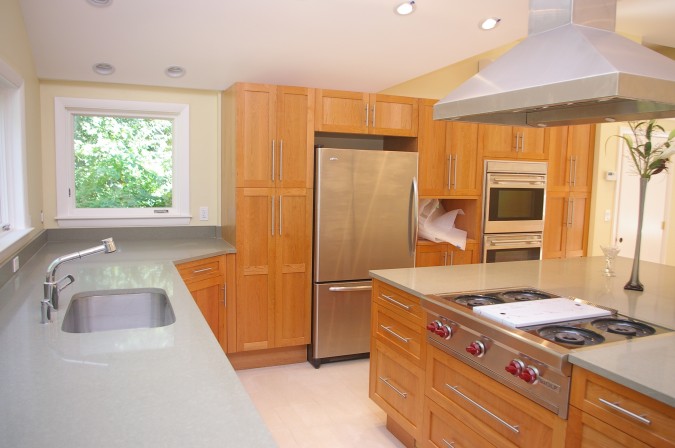 Range hood is custom made from Abbaka, made from stainless steel and is all seamless, I highly recommend Abbaka custom made range hoods.
---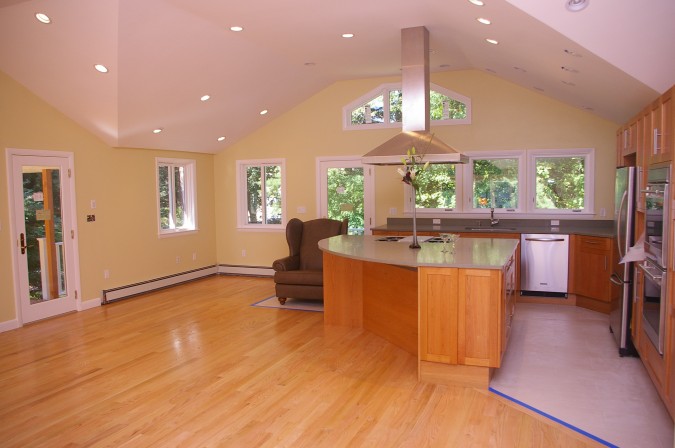 Hardwood floor still drying, the 11 ft. high vaulted ceiling for the kitchen, dining and living room area gives you such an openness feeling which this picture just can't convey!!!
---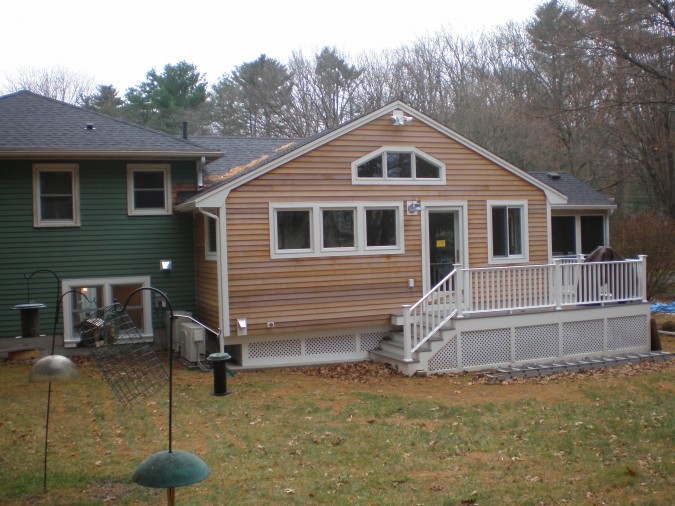 Kitchen addition in Newton complete with new Deck.