This kitchen addition in Hanson ma is for a weather tight shell (This is when we build an addition and finish the exterior of building only) The homeowner is an electrician and carpenter and will be finishing the interior of the home himself.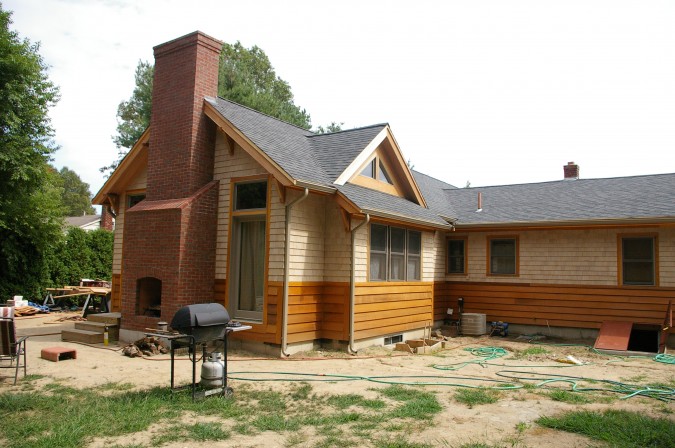 This kitchen addition in Hanson Ma includes so much more, we will be showing just the kitchen addition and family room, it also included a 2 sided fireplace interior & exterior.
---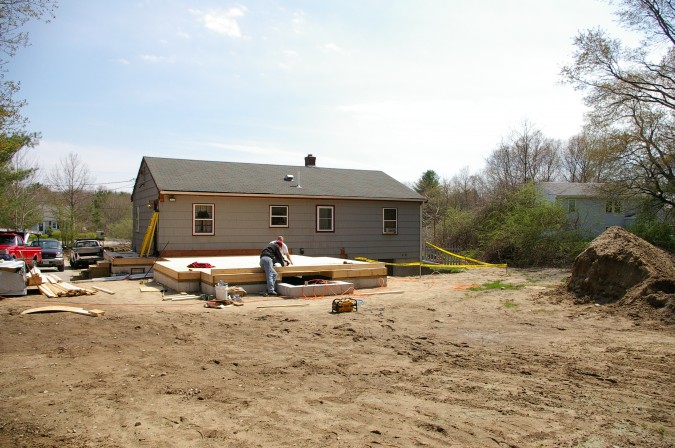 This kitchen addition in Hanson Ma also included a full basement, this picture shows the 1st floor being prepared for the new walls.
---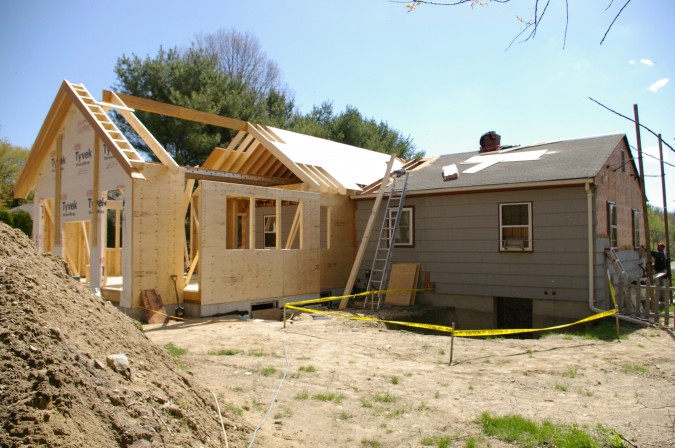 This kitchen addition called for a structural ridge running from the front of home to the rear wall, which included a vaulted ceiling and small addition on side of home.
---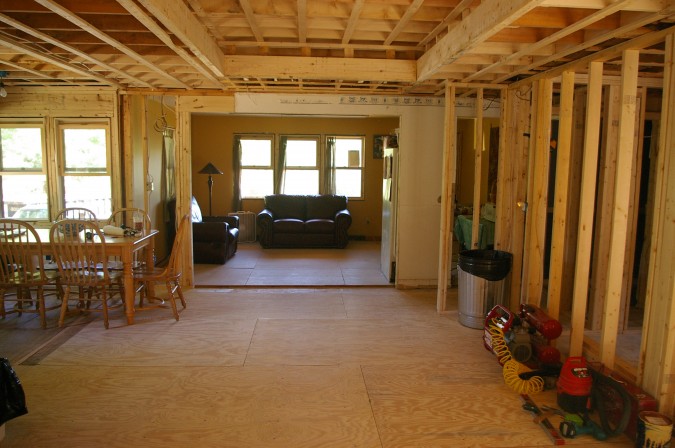 This is the interior view of home facing towards the front, it shows the existing living room and new construction area for the new kitchen expansion and new family room which will be open to the kitchen addition in this Hanson Ma home.
---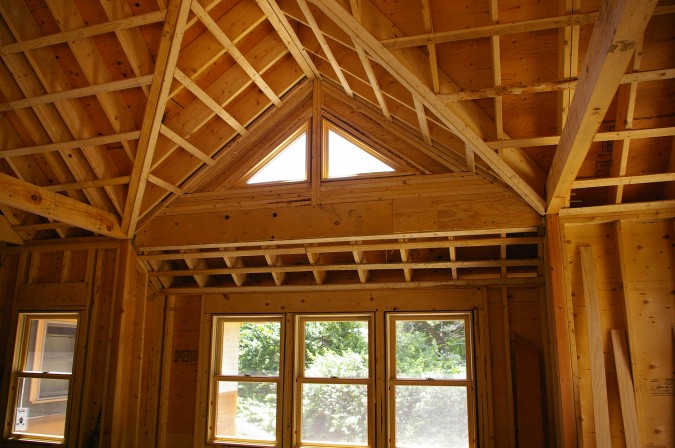 There is a lot of character in this vaulted ceiling of this new kitchen addition in Hanson Ma.
---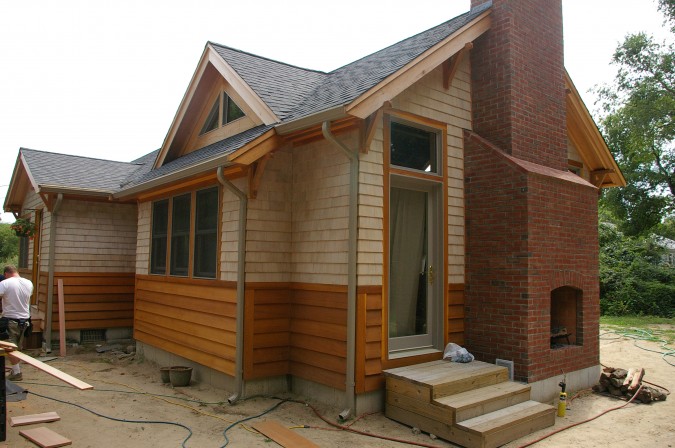 Exterior view of new fireplace and kitchen addition located in Hanson Ma.
---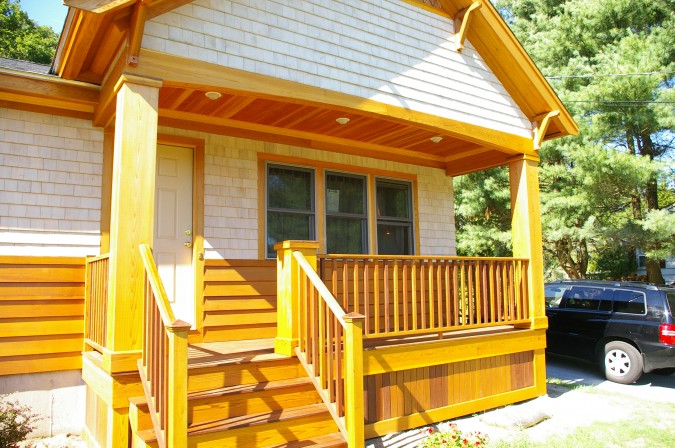 We also added new front porch and installed cedar siding clapboards and cedar shingles with cedar soffit & fascia trim system, for this kitchen addition. This completed the exterior of this home in Hanson Ma.
---