This family room home additions project located in Somerville Ma was added to the rear of this mansard style home, we would remove an existing rear entrance and add a hip roof single story addition, which included a family room, and ¾ bathroom with laundry.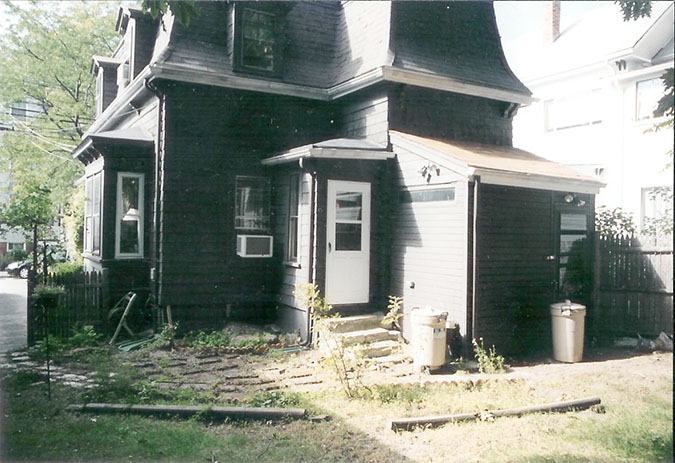 Single story home additions added to this Somerville Ma mansard style home.
---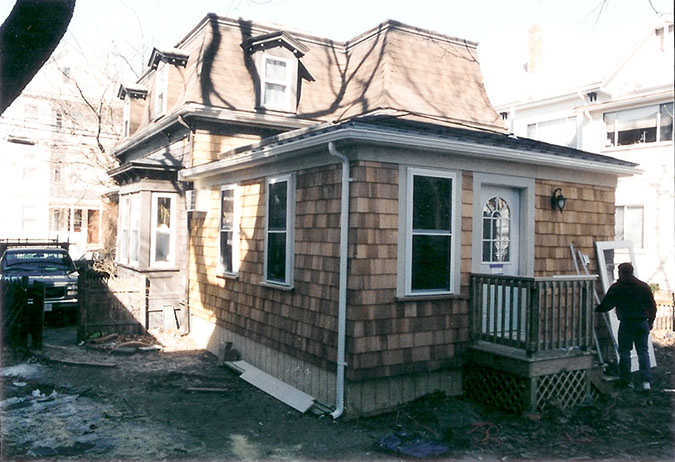 We used a hip style roof which allowed us to install skylights, and gave us a few options on pitching the roof away from the home, without it looking like it had a flat roof, we used red cedar R&R wood shingles to match the existing home with custom made vinyl windows.
---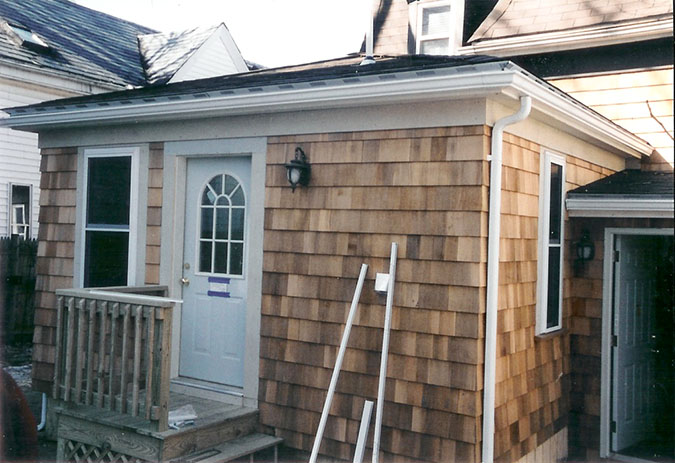 We added a rear exit steel door with porch landing and stairs to back yard, note the red cedar shingles are woven into all corners.
---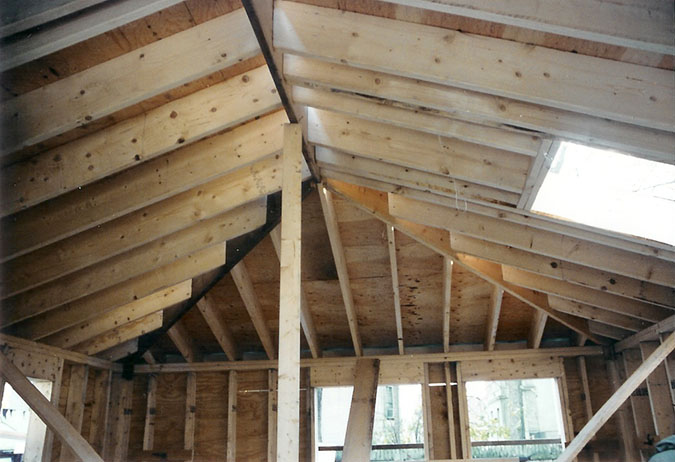 The hip roof design also allowed us to install vaulted ceilings in the new family room side of addition.
---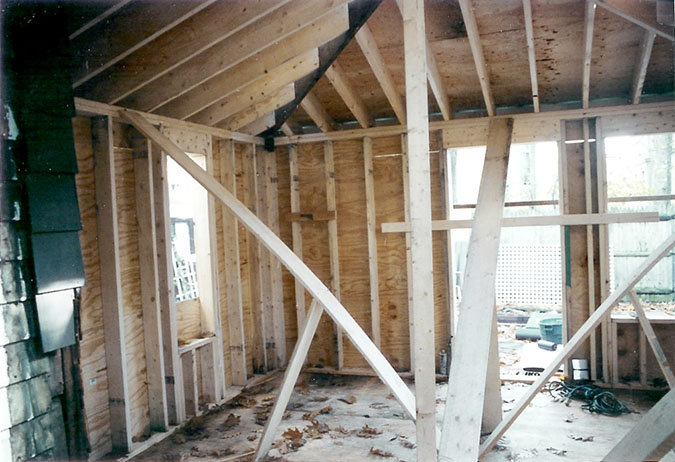 The left side of this addition will become the new ¾ bathroom and laundry room.
---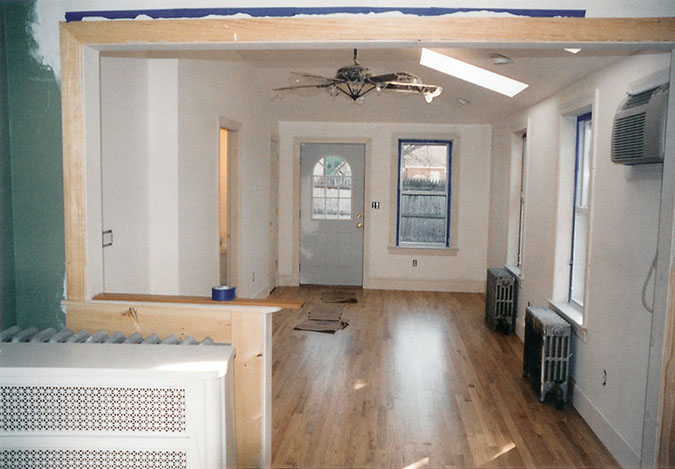 Family room addition complete with vaulted ceiling and skylights, with new opening from existing living room, we also tied in 2 cast iron steam radiators into existing zone.
---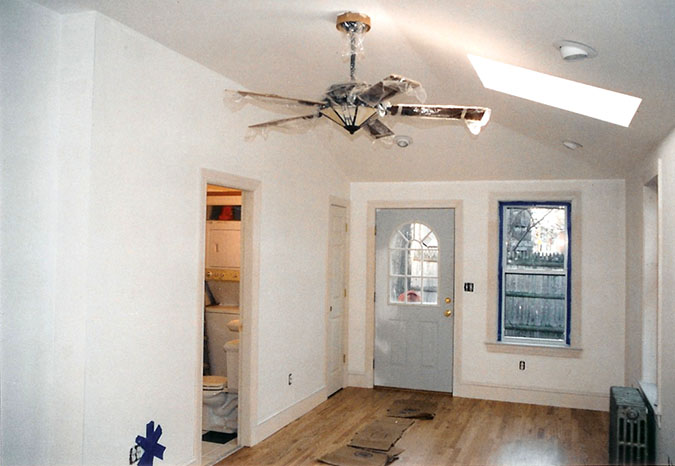 Home additions Somerville Ma. Completed.
---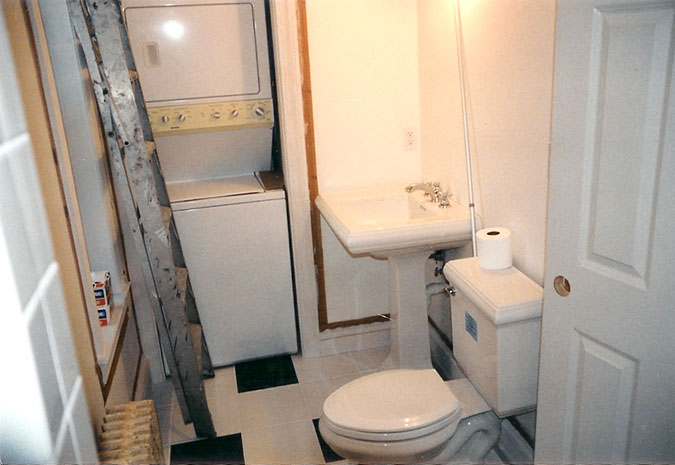 We added ¾ bathroom addition with laundry room.
---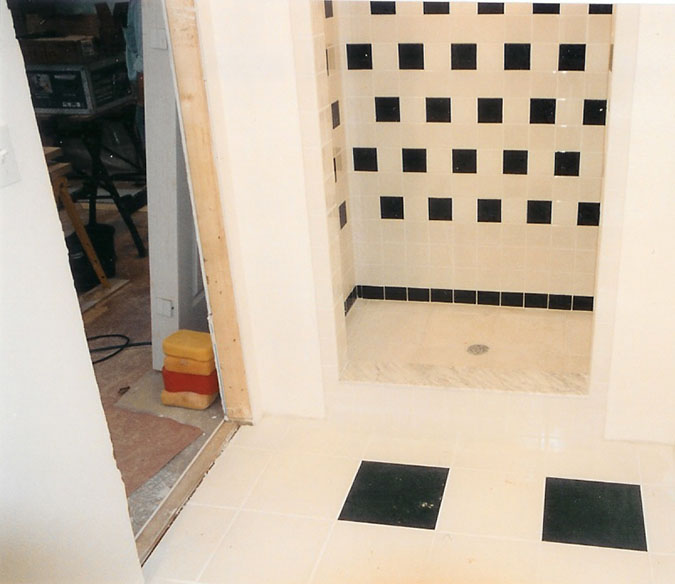 Custom tiled shower in Somerville Ma home additions.