This Needham home addition project was to remove an existing small addition and deck all built on concrete piers and build a larger office addition with full basement and build an attached deck. We would also remove existing gas boiler and water tank and install a new gas boiler and super store water heater.
---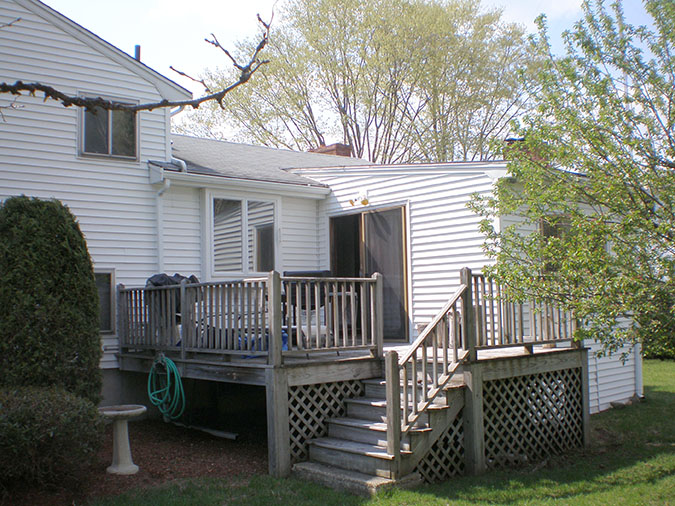 Before picture of Needham home addition and deck to be removed for larger room addition and deck.
---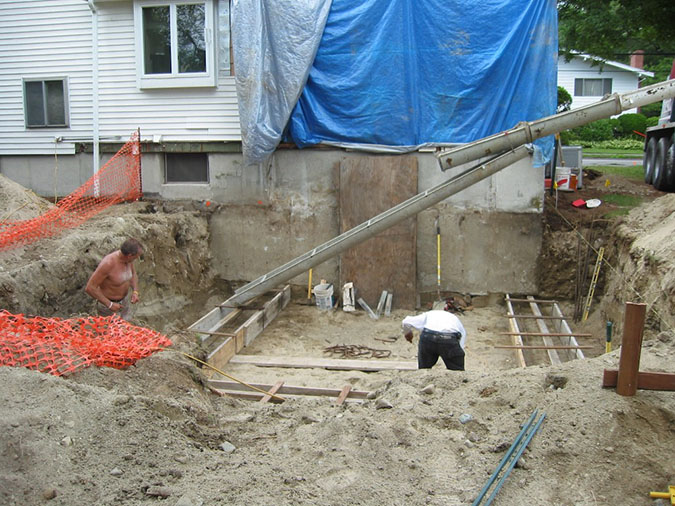 Needham home addition excavation completed, we are pouring the concrete footing, and they are approximately 2' wide and 12" thick.
---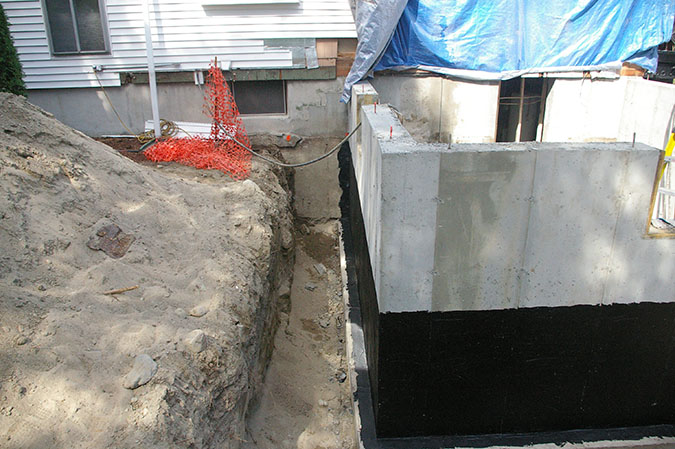 Needham home addition foundation has been installed and waterproofing the exterior foundation wall before backfilling.
---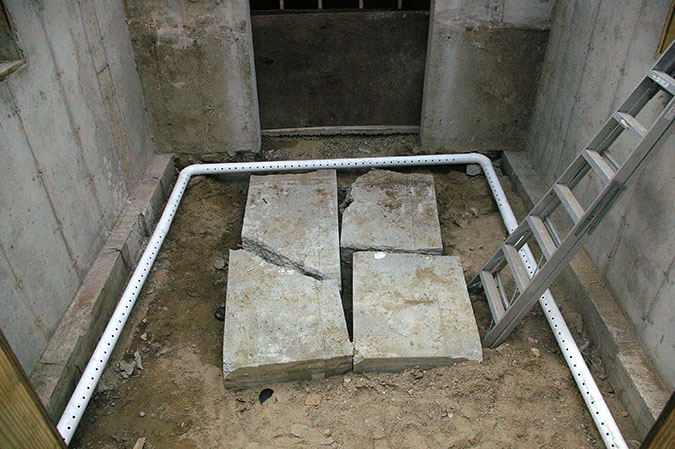 We have cut an opening in existing foundation wall which will be used to access the new basement addition, we will bury the old foundation wall in new basement, and picture shows a French drain also being installed in new basement floor.
---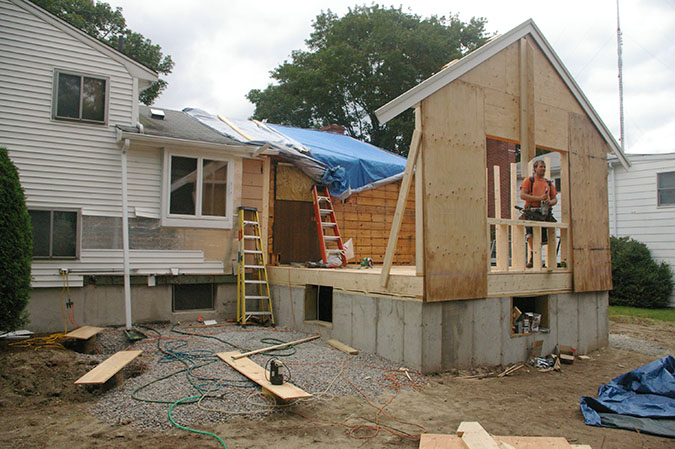 Needham home addition framing has started, and the ¾" stone is where deck will be located and sono tubes to build deck on have been dug 4' below grade just waiting for concrete.
---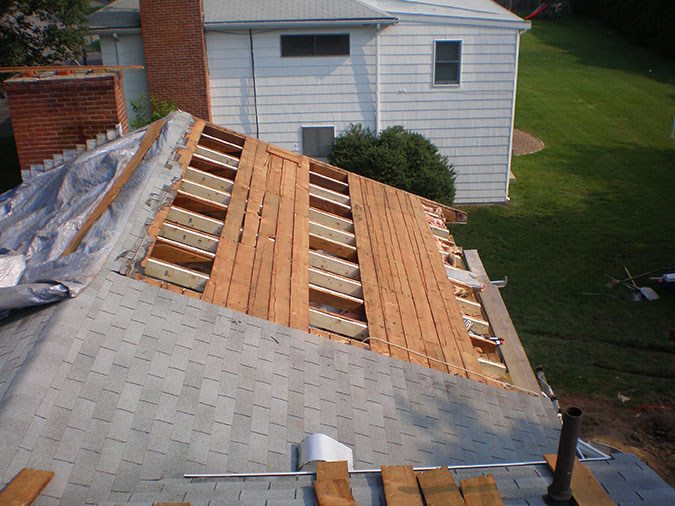 Existing roof where new construction roof will tie into existing roof is being upgraded to code to comply with new building code.
---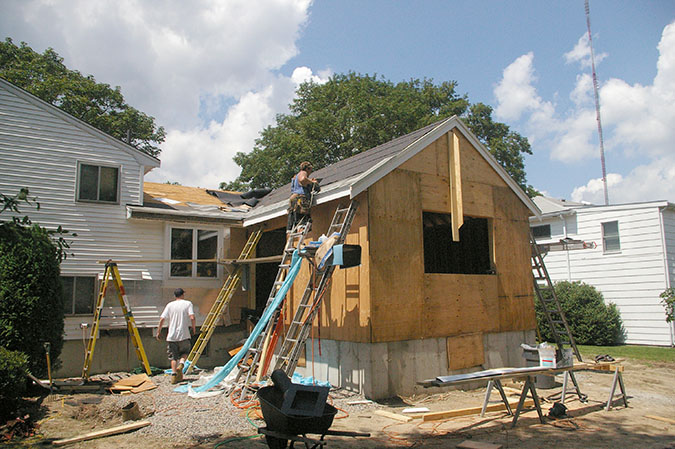 Framing for Needham home addition almost complete, new construction roof has been tied into existing roof structure.
---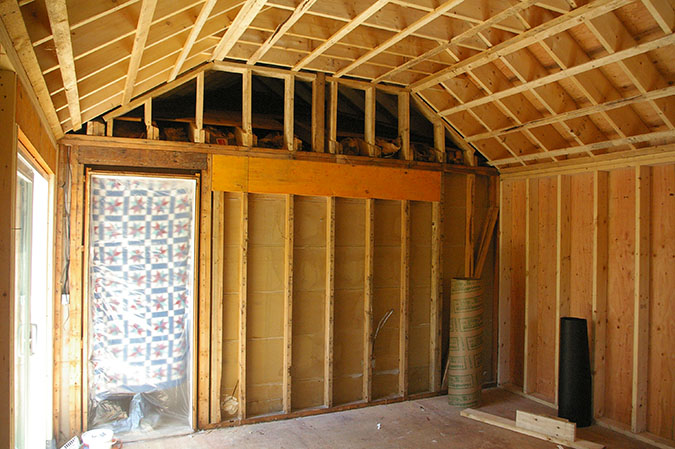 Interior framing almost completed, picture shows interior wall of existing home, and access opening for new door.
---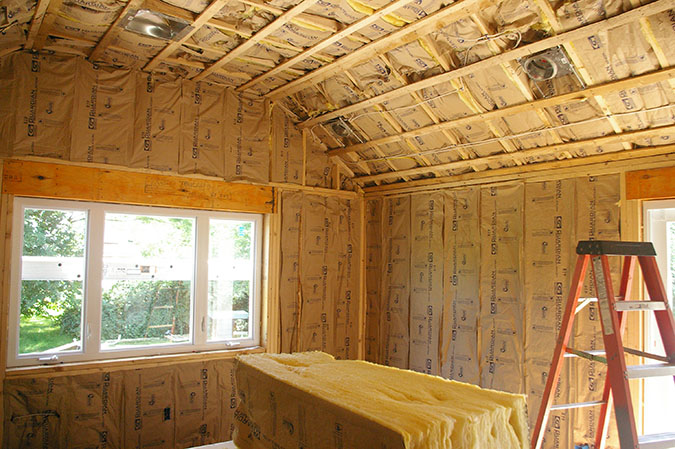 Needham home addition has been wired and new zone forced hot water heat lines installed, insulation is completed ready for blue board and plastering.
---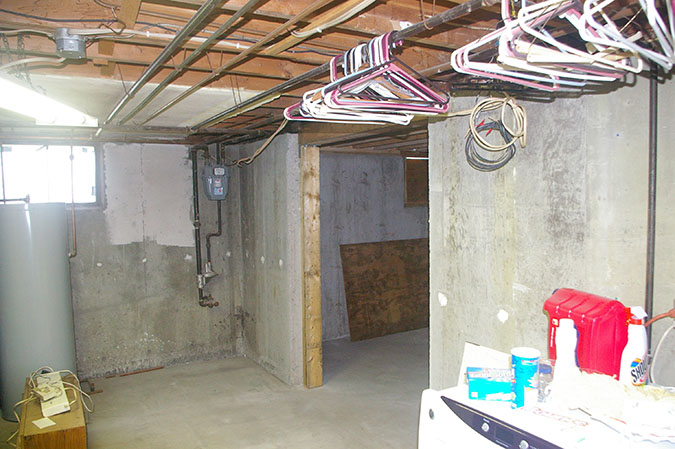 Picture shows the new opening we cut into existing foundation wall to access new basement.
---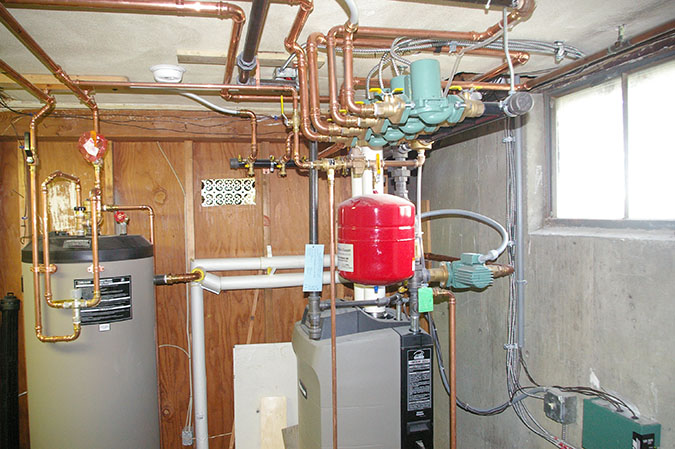 Picture shows new gas fired boiler with super stor indirect hot water heater, we did add a new zone to heat the new room addition.
---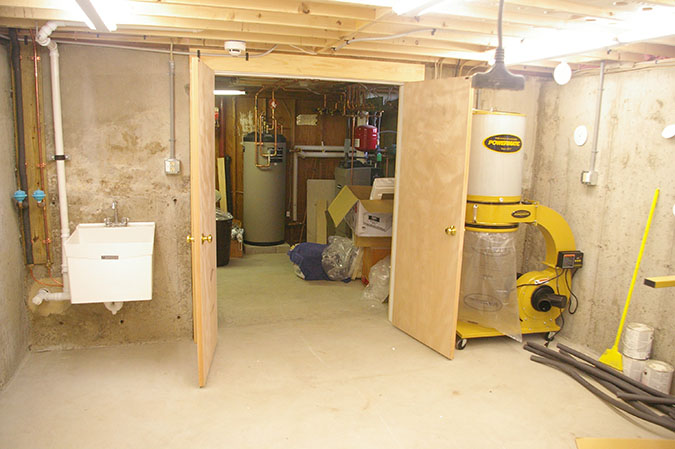 Picture of new basement and new utility sink we installed, the homeowner will be using the new basement for a woodworking shop.
---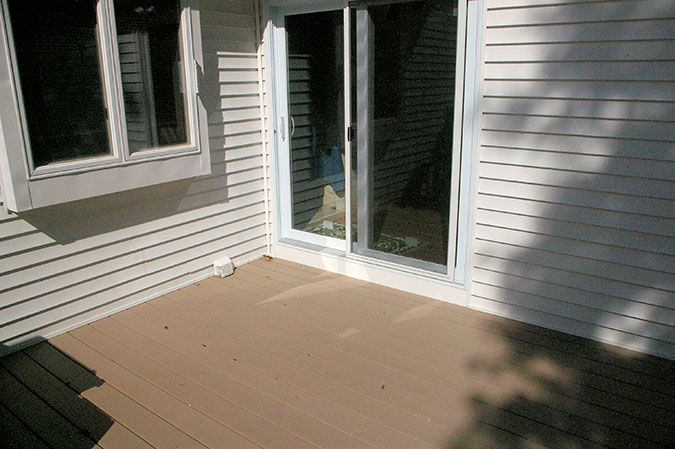 New room addition will access the new deck from this sliding glass door.
---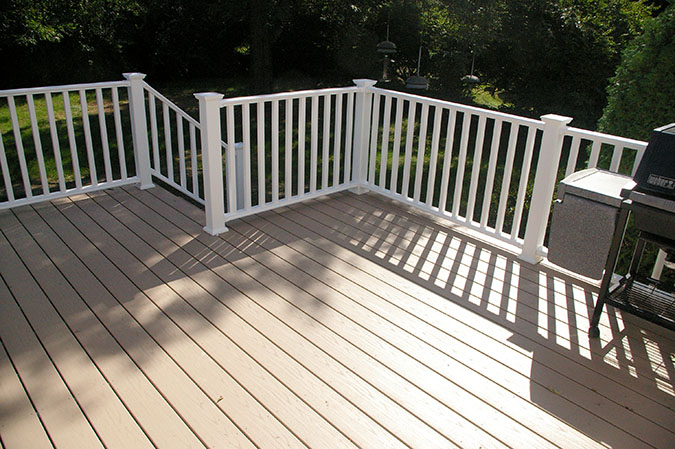 We used Azek decking and P/T framing when building this deck and Kingston vinyl rail system and balusters.
---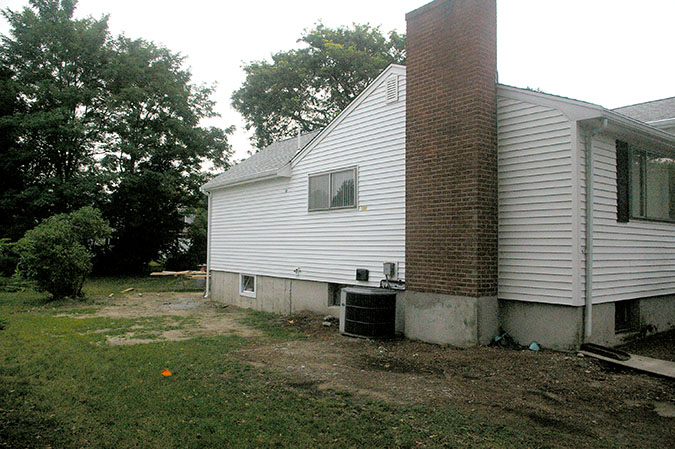 This is a side view of new Needham home addition from the front of the home.
---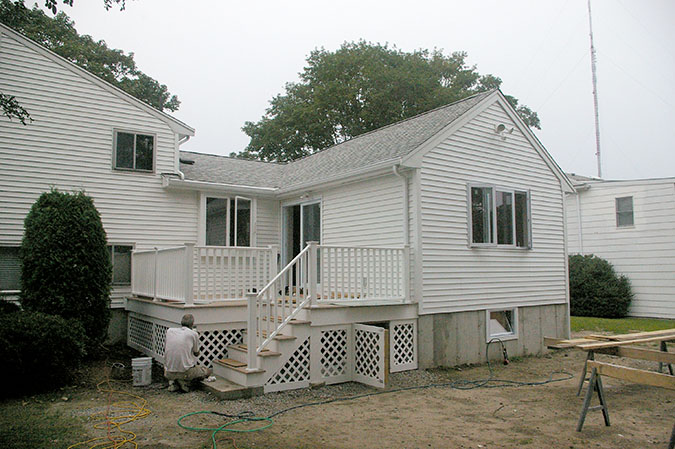 Installing last few screws in vinyl lattice and Azek trim boards for deck skirt.
---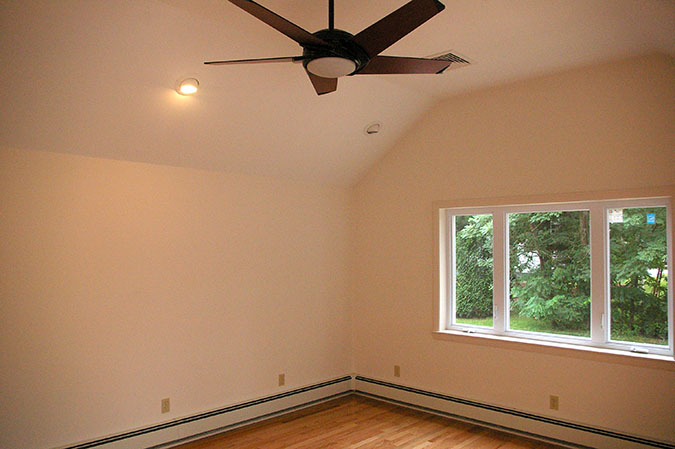 Finished room addition interior view has 11' high vaulted ceiling, double pane custom made vinyl windows.
---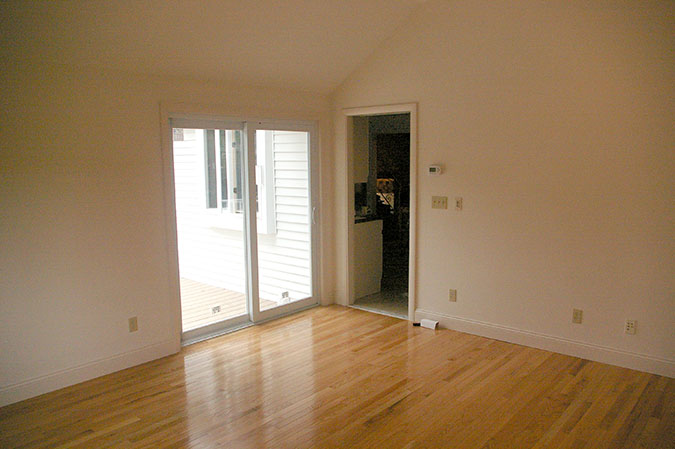 New red oak hardwood floor installed, and ready for furniture.
---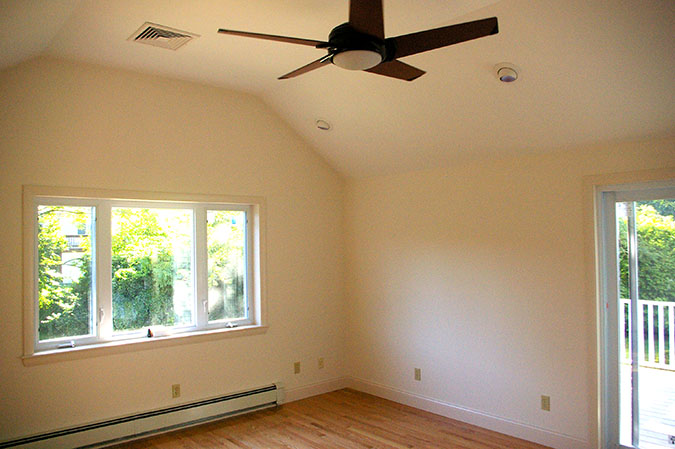 We also tied in a A/C duct into existing system.
---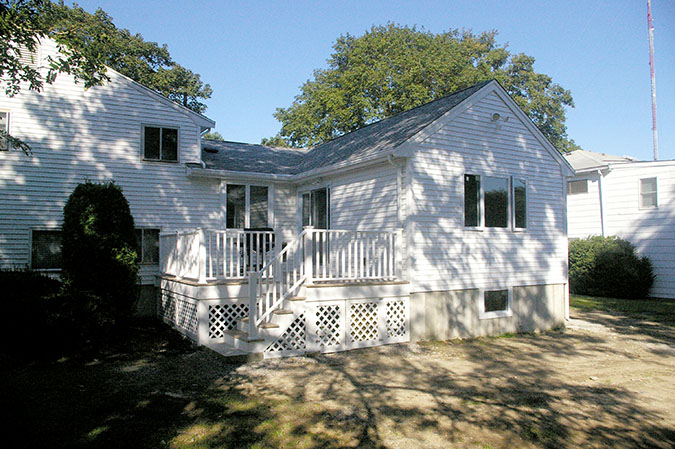 Needham home addition and new deck is completed. We used vinyl siding and vinyl windows with Azek decking and vinyl rail system for a no maintenance exterior.