This is a 2 car Garage Addition Ma located in West Roxbury, it is detached approximately 5' from side property line. The garage addition is located approximately 20' from the rear of the existing home, and is under 15' in height.
Colony was the contractor for the design build plans and was included in overall cost of the construction project.
---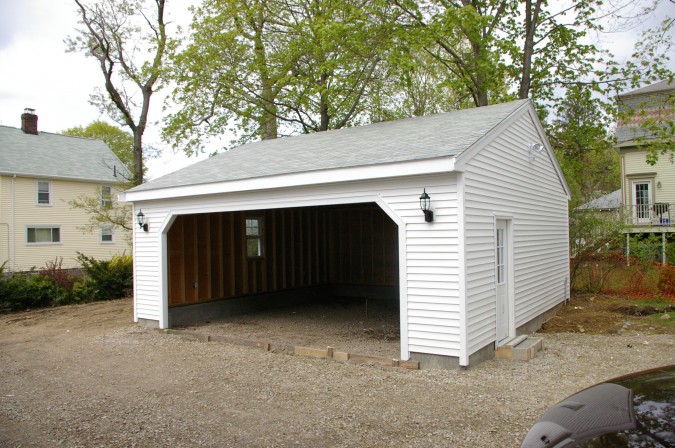 This 2 car garage addition is 24' x 24' with an 18' wide custom made garage door.
---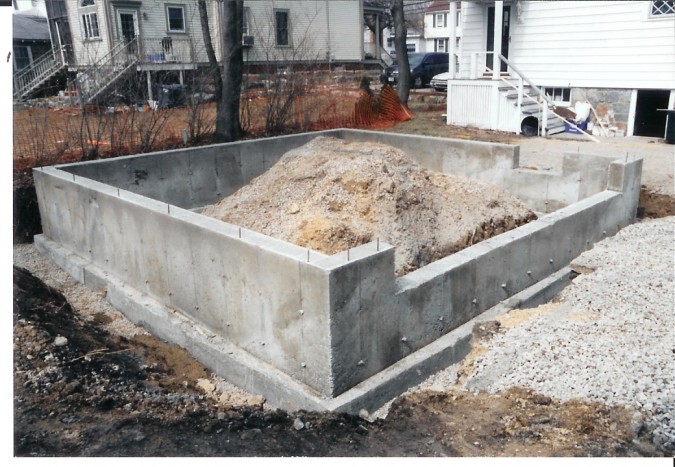 The footing for this Boston garage addition is 4' below grade, with a 10" thick foundation with a finished height of approximately 1' above grade.
---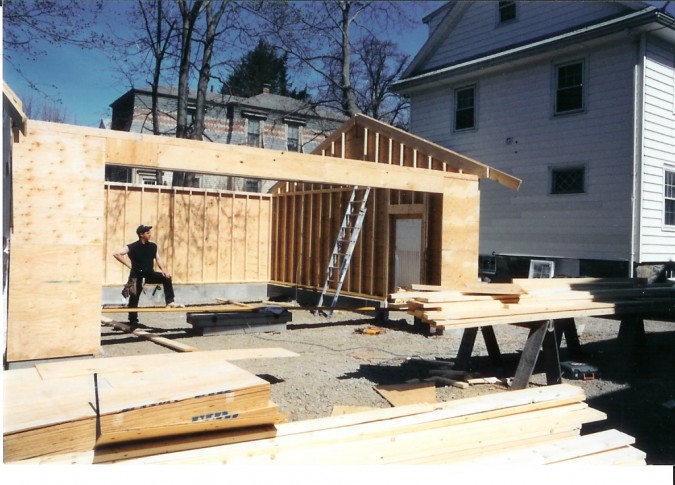 This picture shows the 4 walls up and ready for the roof for this 2 car garage addition located in West Roxbury Ma.
---

Framing complete and garage floor installed with electric garage door opener, electric work is completed and this garage addition is ready for cars.
---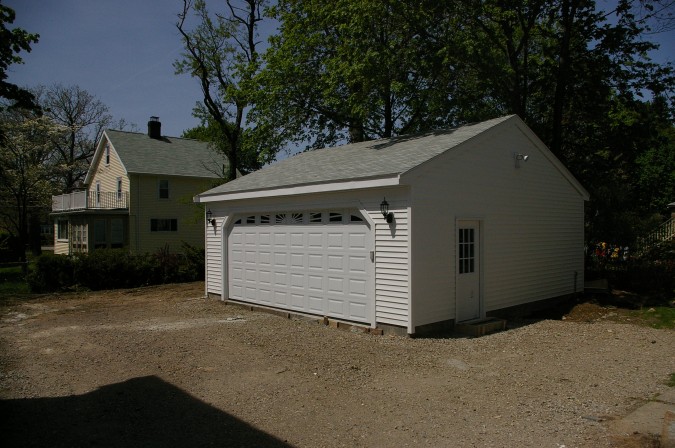 Exterior vinyl siding and vinyl windows and doors all installed in this new West Roxbury Ma garage addition.
---

Garage addition in west Roxbury Ma is completed.
---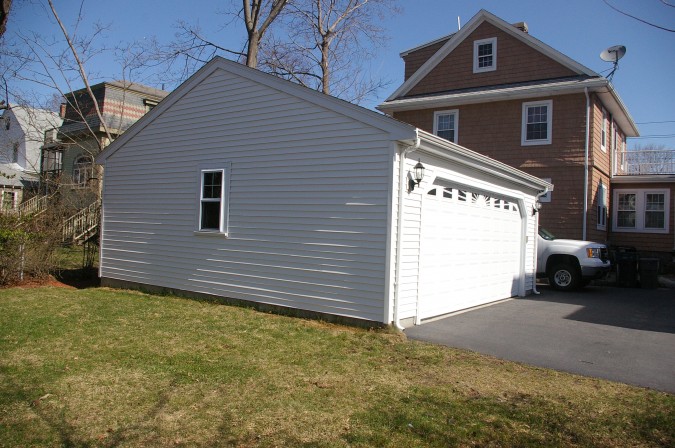 Garage addition in west Roxbury Ma is completed.
---
Colony Home Improvement Inc. is your custom garage addition Ma contractor. We do whole home Renovations and additions Throughout Boston area, southeastern & Metro West Massachusetts.