We built this Family room addition in Norwood on a frost wall 4' below grade, and attached it to an existing one story home.
---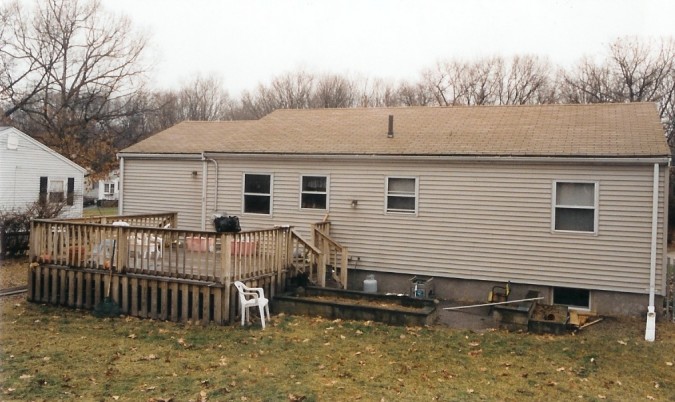 The new family room addition in Norwood was located where the existing deck was located, we removed the deck and installed a foundation, built the new home addition and opened it up to existing kitchen. Access to the crawl space was by using an existing basement window.
---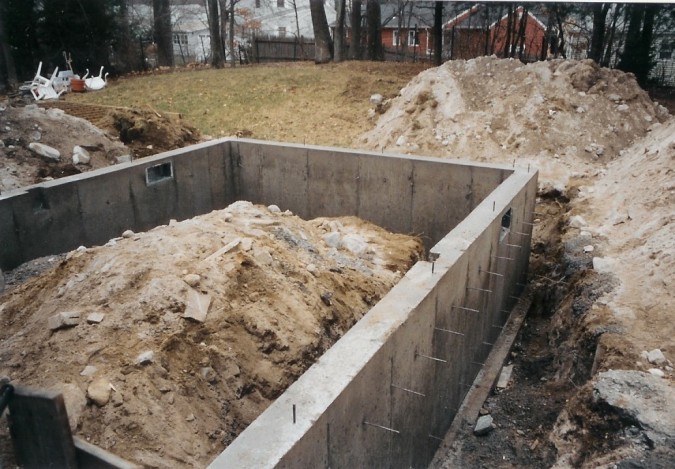 This picture shows the excavation 4' below the grade, and footing and foundation wall installed with crawl space vents.
---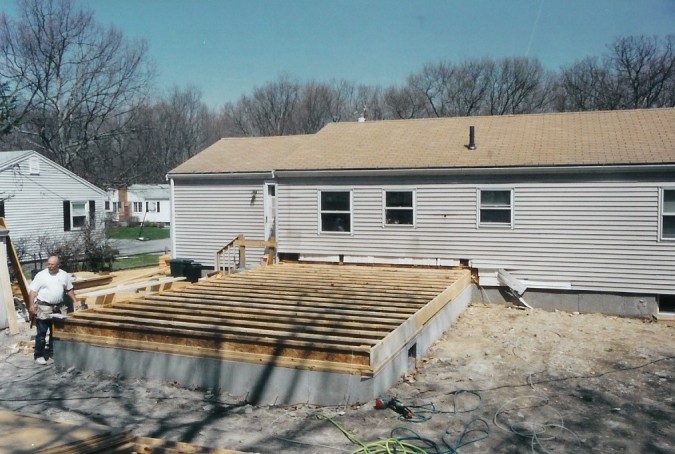 We back filled the room addition foundation walls and installed engineered floor joists and sub floor.
---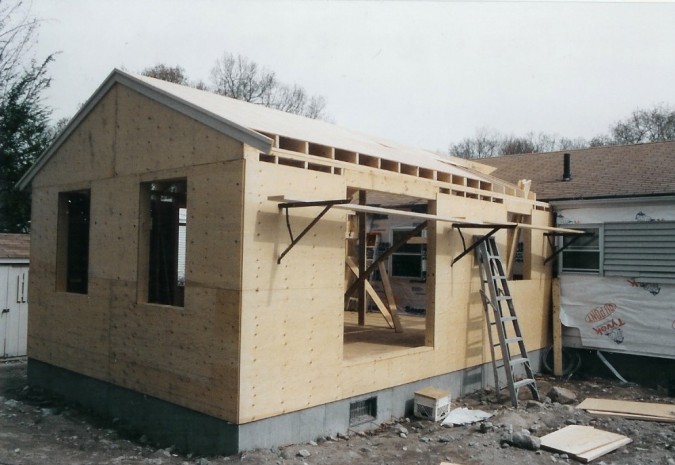 This picture shows walls and roof being framed and tied into existing roof structure, the fascia and gutters and fascia rake will match the existing home, when this room addition is completed we do not want it to look like a room addition. We want it to match the existing character of the home.
---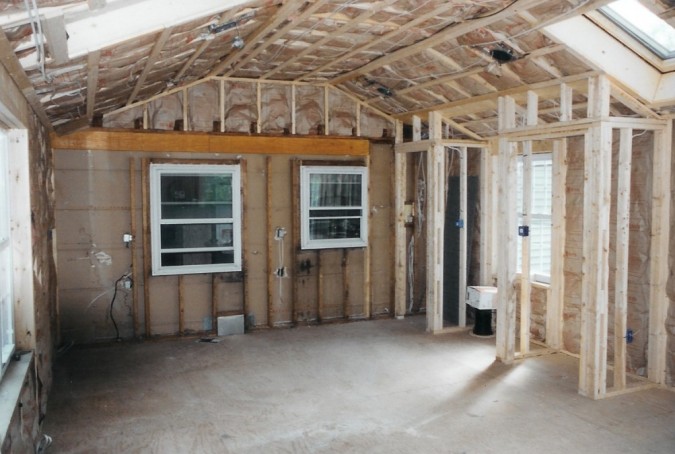 Interior room framing and preparing new wall opening into existing kitchen, we are keeping the remodeling work in existing home to a minimum, thereby keeping this new home addition cost to a minimum.
---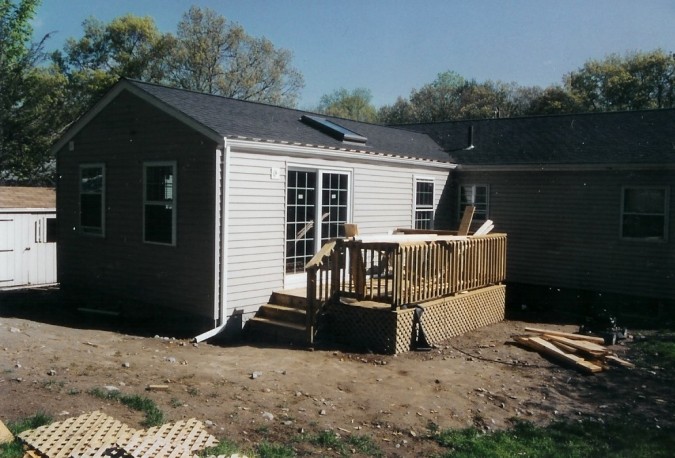 We built a new deck onto this family room addition and matched the vinyl siding and vinyl windows to existing home.
---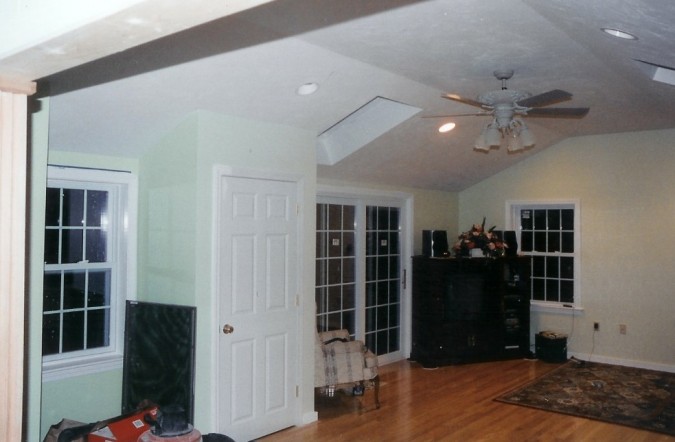 Vaulted ceiling Norwood family room addition is completed with venting skylights and hardwood flooring.
---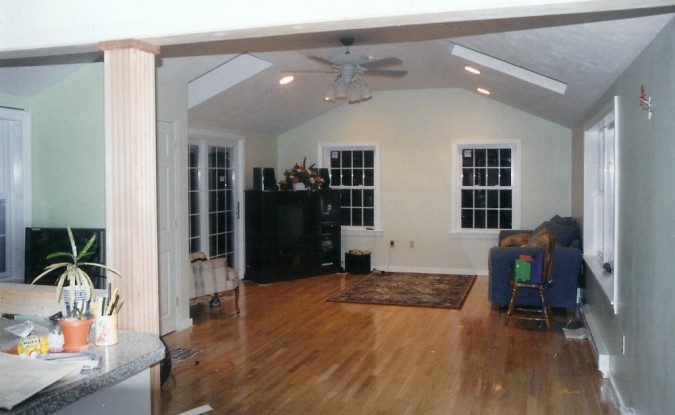 This picture is being taken from the kitchen which opens up to this new Norwood family room addition, very little kitchen remodeling was required for this opening so as to keep remodeling cost to a minimum.