This full shed dormer addition was added to an existing walk up attic in a two family home in Jamaica Plain section of Boston, this new dormer addition would have a new bedroom and new den and full bathroom with as much heated storage space in the attic as possible.
---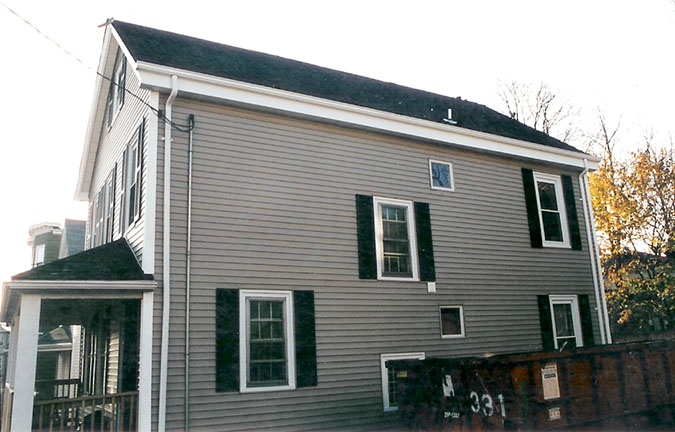 This is the before picture of the side of the 2 family home we would be building the new full shed dormer addition on.
---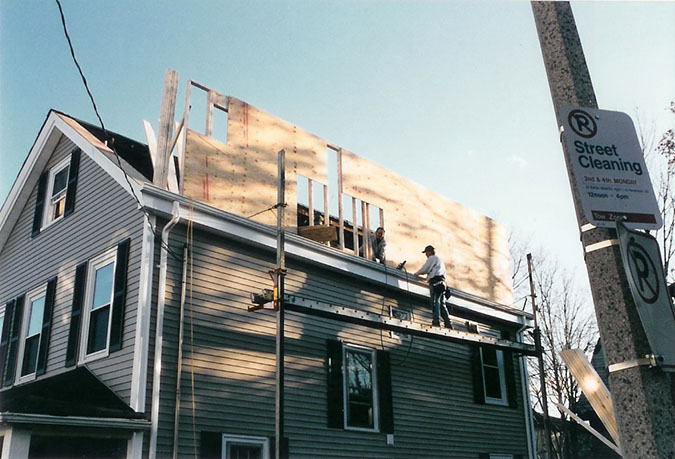 We first removed the existing roof on this side of home and then constructed the new shed dormer exterior wall.
---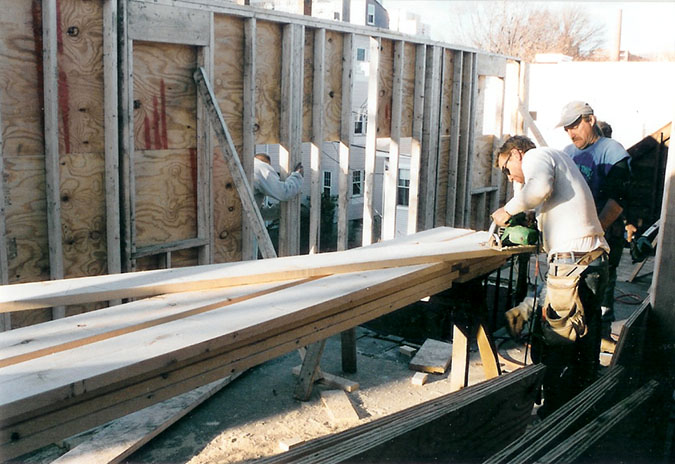 After wall was completed we started installing the new roof rafters.
---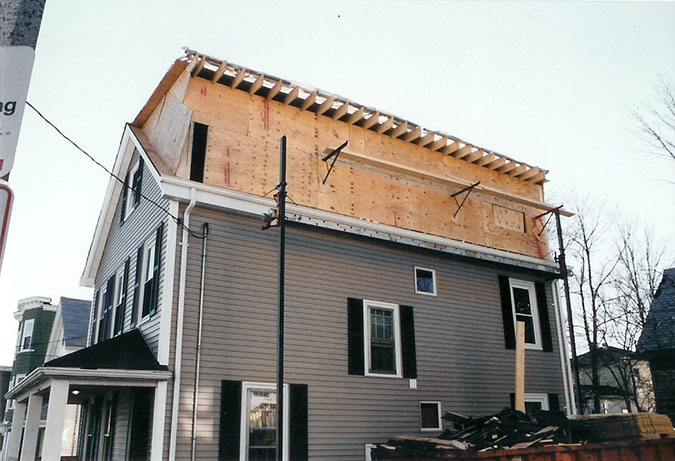 The Roof rafters and roof decking has been built on the first day, we will cover the entire new roof structure with a tarp for the evening.
---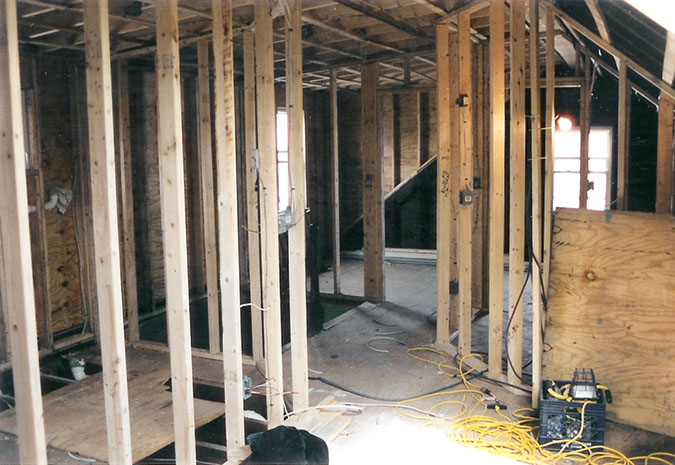 Next is to install all of the interior framing required for new bedroom, den, bathroom and the extra storage space in the eves. At the same time we are finishing up the exterior work on new shed dormer.
---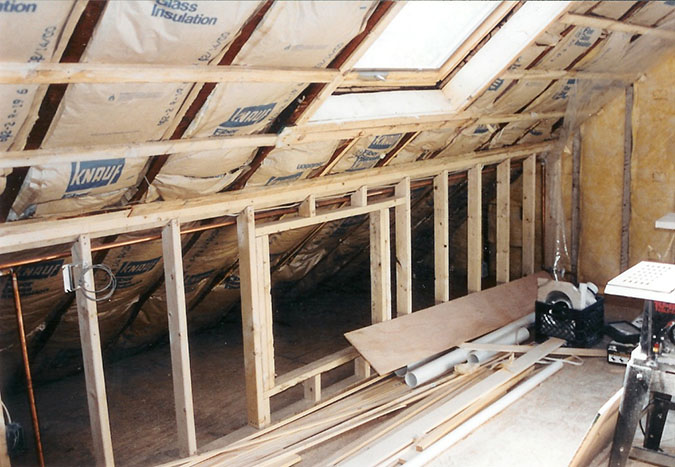 The storage space is framed and walls and ceiling are insulated, ready for blue board and plaster.
---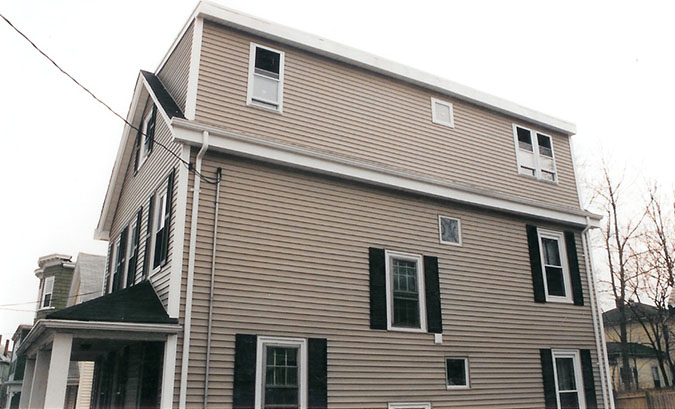 The new full shed Dormer has vinyl siding and vinyl windows for care free maintenance. With a new rubber roof installed.
---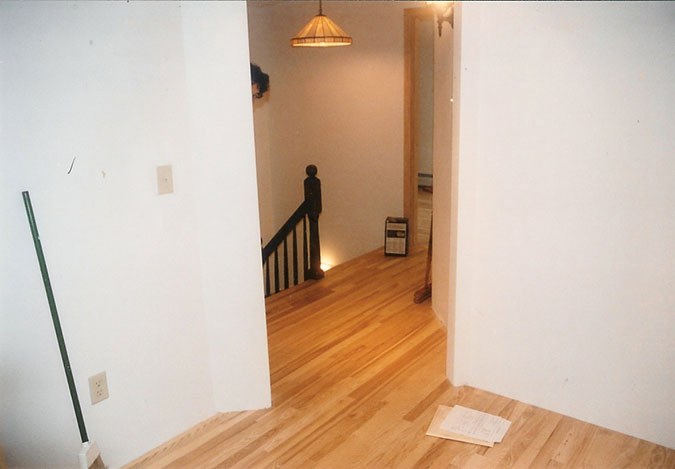 Interior walls are complete and new ash hardwood floor has been installed.
---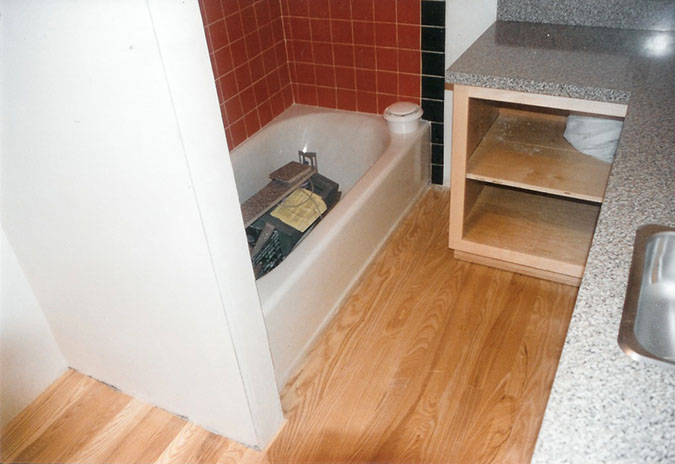 New full bathroom is complete, this new bathroom will also double as a dark room her photography hobby.
---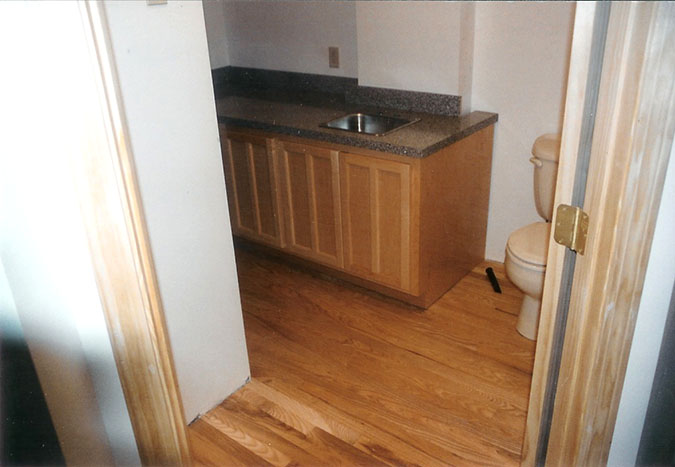 Bathroom vanity was customized to handle homeowner's photography hobby.
---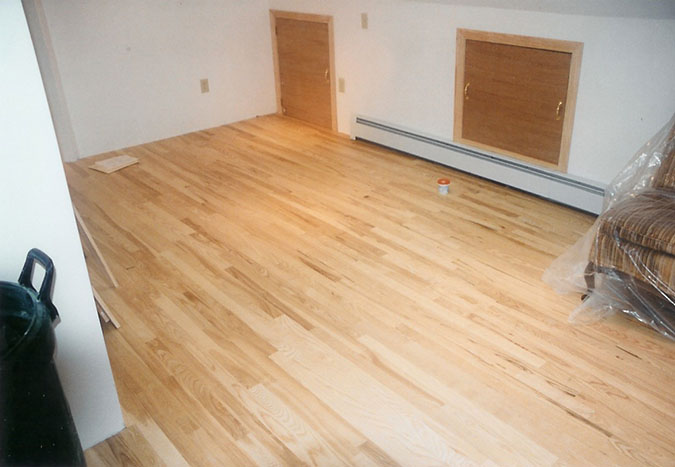 The new shed dormer addition den is ready for furniture, with large access doors to storage area.
---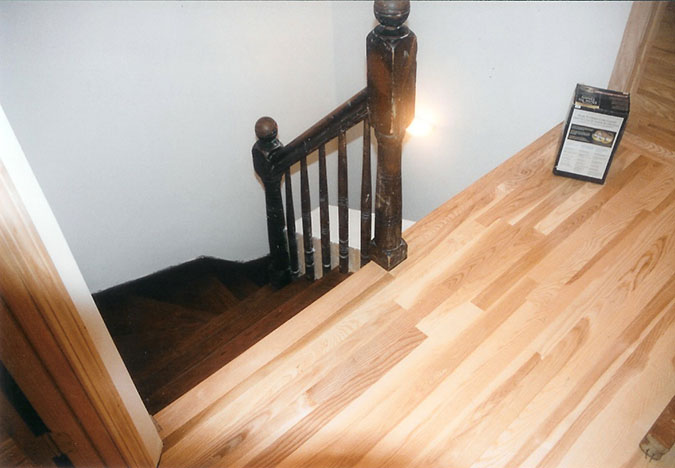 New ash hardwood flooring is tied into existing 3rd floor staircase.