This deck builder project also included a room addition for this home located in Needham Ma
---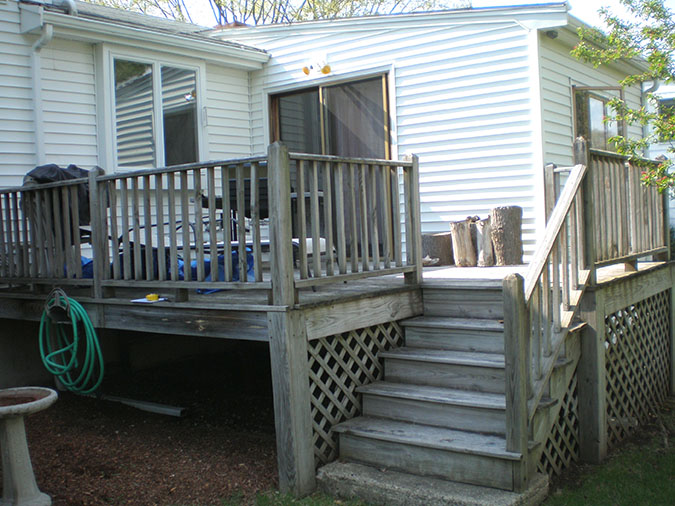 Before picture of existing deck and room addition which the deck and room addition builder had to remove and cart away.
---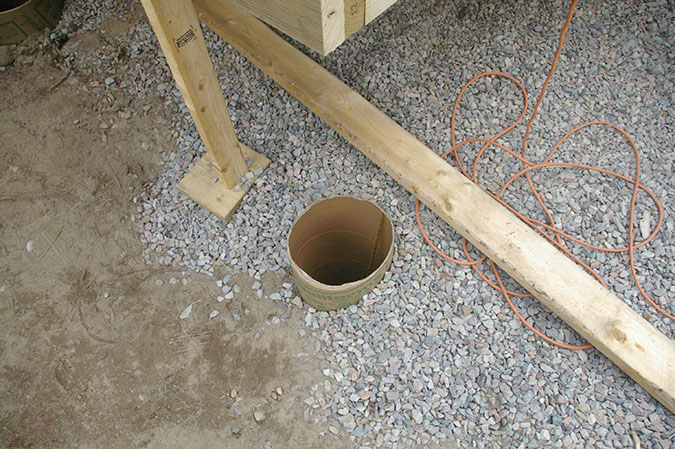 After installing the new full basement foundation for the new home addition, we back filled the foundation walls and installed to 12" wide and 4' deep concrete piers, with 4" of ¾" stone below new deck area for builder to build deck on.
---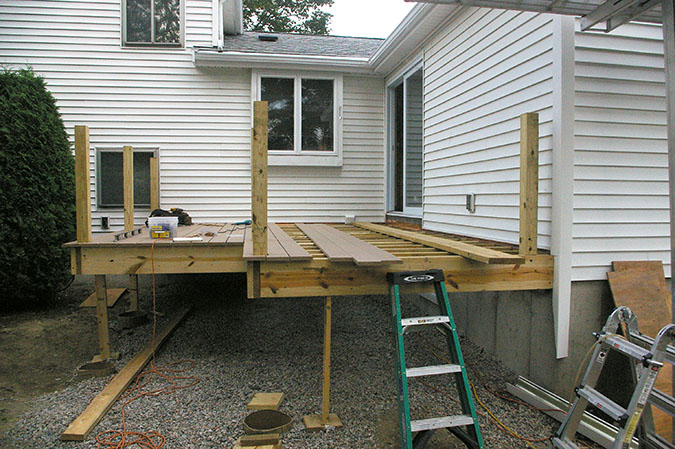 Framing of new deck almost complete, we used all pressure treated lumber for all of the deck framing.
---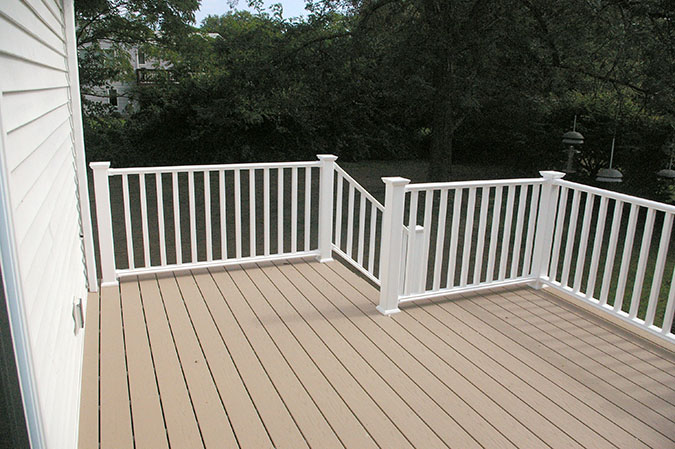 Procell decking was used for deck and stairs, for this new deck addition in Needham.
---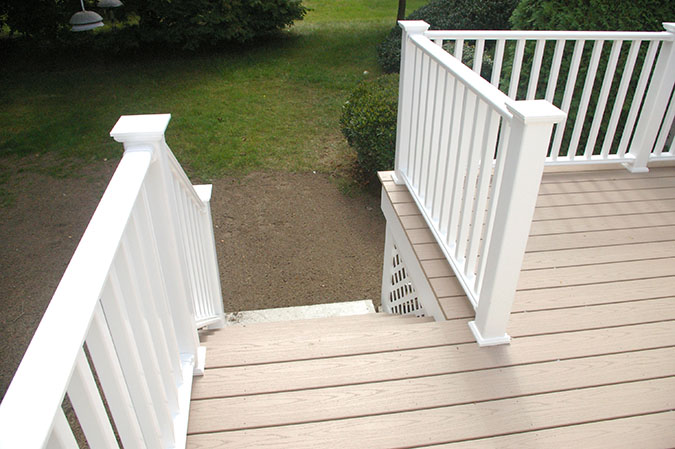 Kingston vinyl railing and balusters and Procell decking does not require any maintenance.
---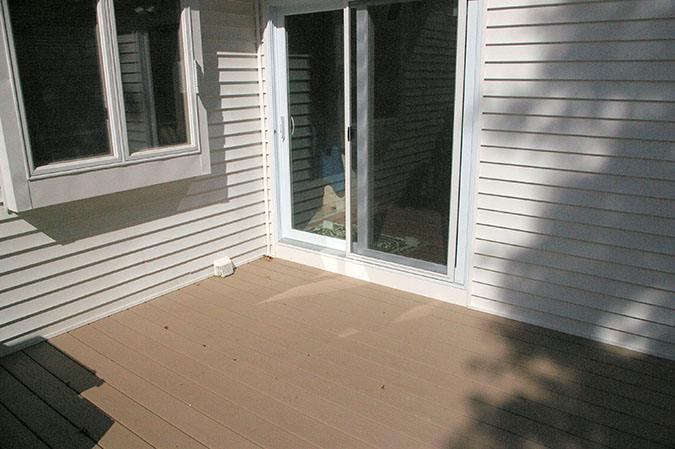 Picture showing new deck attached to new home addition in Needham.