We install bulkhead doors, cellar doors, basement doors, hatchways, and custom built bulkhead doors.
---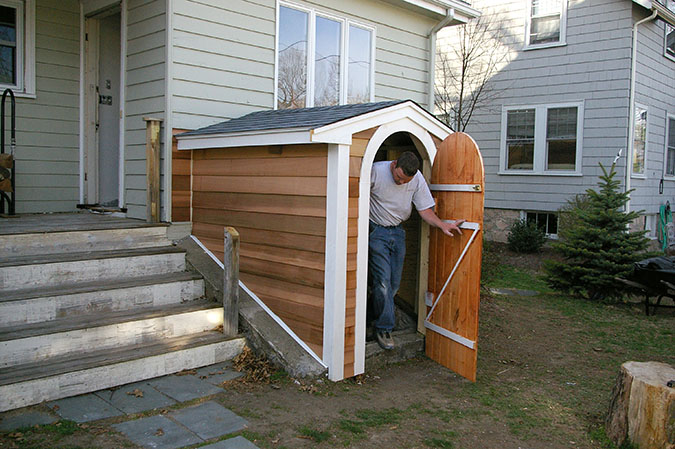 We install all types of cellar bulkheads entry doors, this job required a custom built bulkhead in order to fit the requirements of the existing home fieldstone foundation and to stay below the existing 1st floor window.
---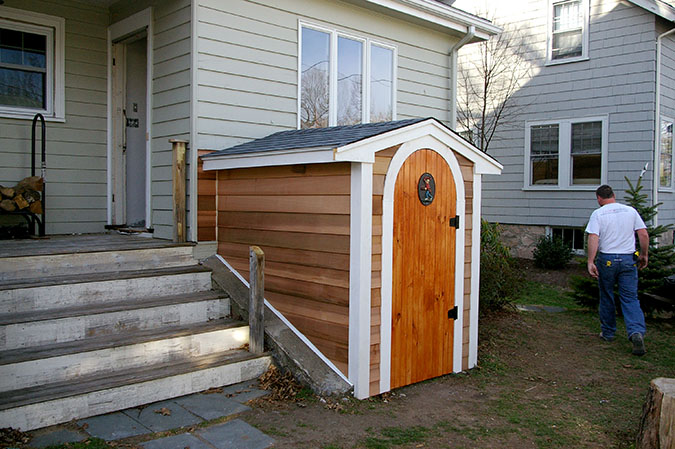 We matched the existing wood siding with 8" cedar clapboards to match the existing home for this custom built bulkhead installation project.
---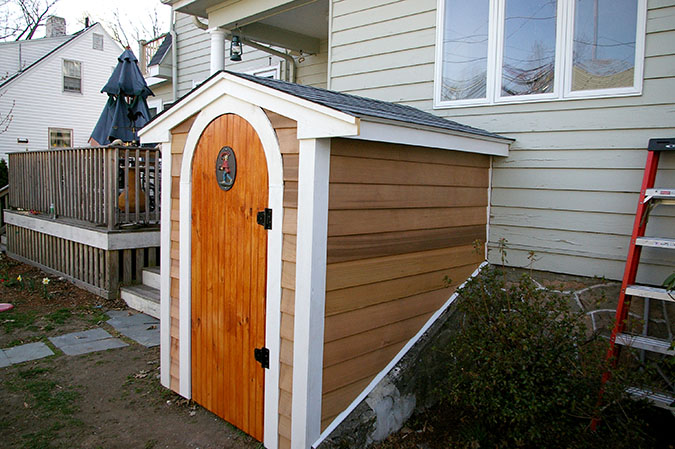 The installation of a custom built door with soffit and fascia trim matching the existing home completes this bulkhead installation.