The first part of this project was installing to shed dormers to both sides of an existing shed dormer located on the rear 2nd floor for this Quincy bathroom remodeling project. The dormer we installed over the new bathroom area also had a new ventilating skylight installed.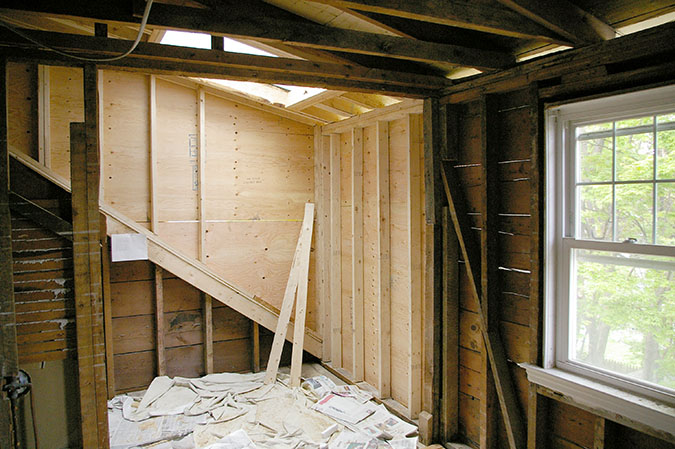 New shed dormer extension over area for new master bathroom addition.
---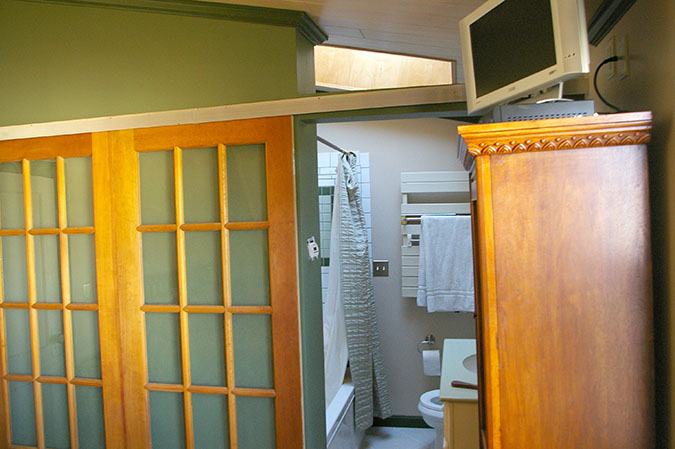 This was a small master bedroom and we needed every square foot of space available, so we installed an open face sliding glass door for the master bathroom, in this new master bathroom.
---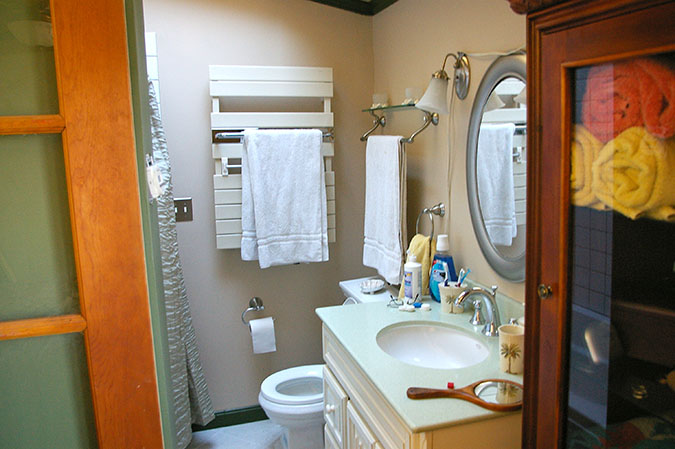 Completed bathroom remodeling project in Quincy.
---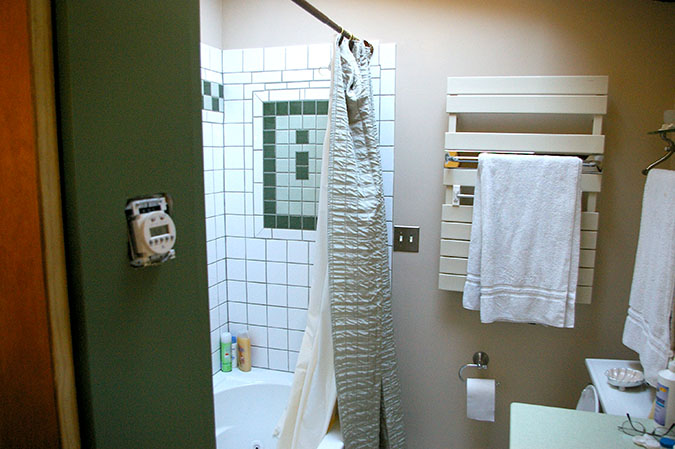 The towel warmer is an electric Runtal Radiator which helps keep this bathroom cozy and warm.
---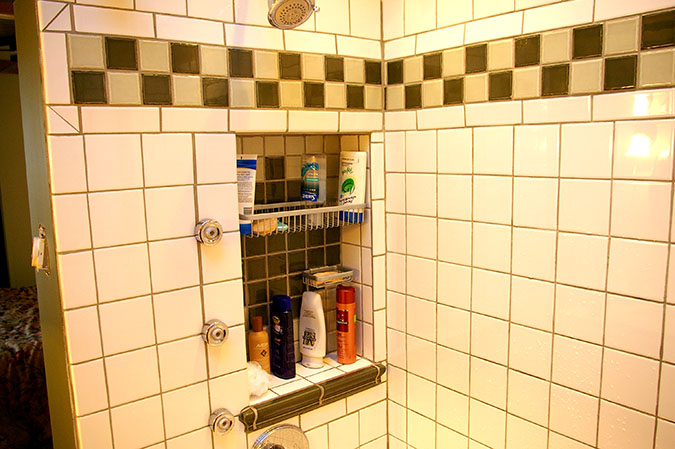 Custom tiled shower, in this bathroom remodeling project in Quincy.