This bathroom remodeling Needham project called for a complete gut of existing walls and ceiling to the studs, and sub floor. Upgrade to existing plumbing and electric to meet building code along with some re-framing requirements in the existing flooring.
---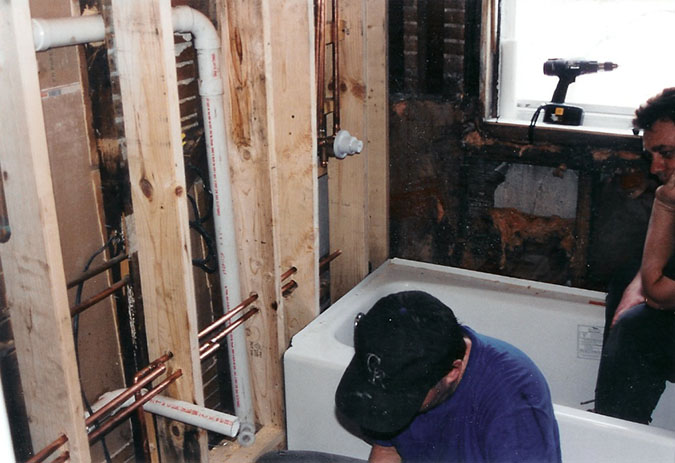 This Needham bathroom remodeling project required re framing walls and all new water feed and waste lines and all new wiring to bring this bathroom up to building code. Picture shows new tub has been installed, and rough plumbing requirements almost completed. Ready for inspection from local building department.
---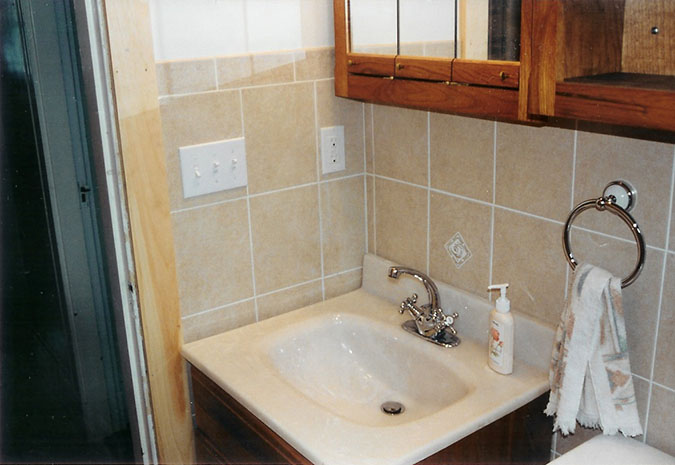 New vanity and medicine cabinet installed along with wall tile.
---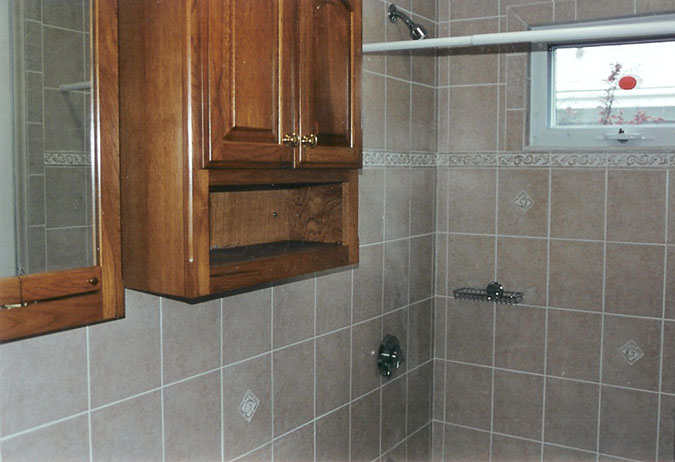 Wall tile around walls of new tub and new vinyl awning window, with frosted glass and safety glass.
---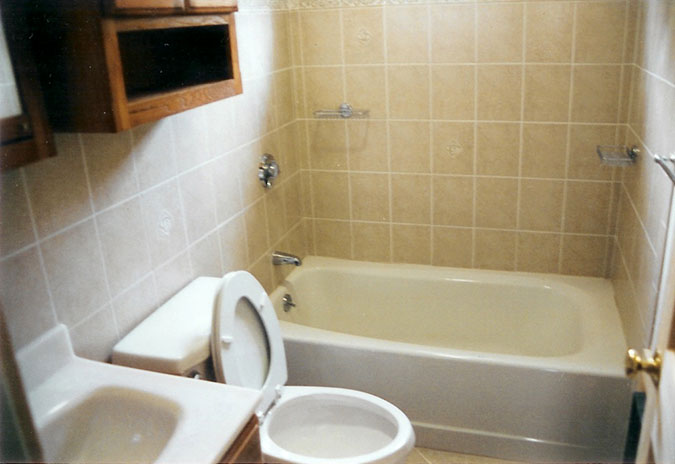 Needham bathroom remodeling showing tub, sink and toilet installed.
---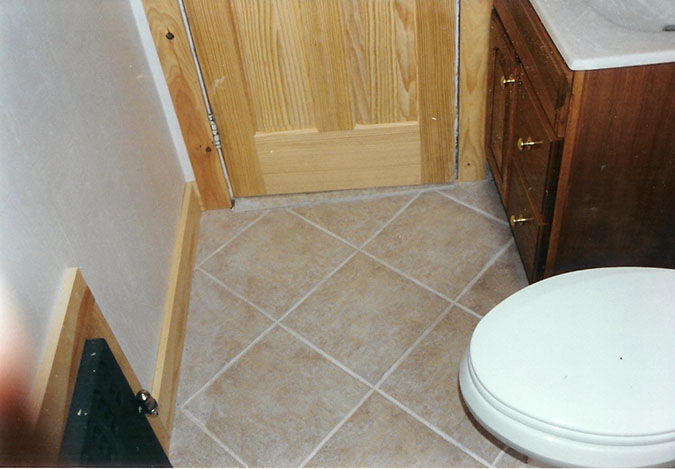 Showing new tile floor for completed bathroom remodeling project in Needham.
---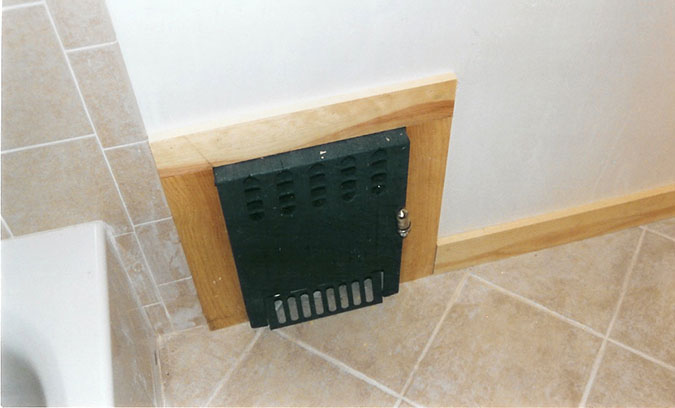 New cast iron steam radiator installed in existing wall.