This bathroom remodel Ma project also included adding and additional bathroom in the master bedroom. Both bathroom are full bathrooms and required gutting existing bathroom and adding a new master bathroom to their master bedroom. The pictures I've chosen feature custom recessed in the wall cabinets & tub/shower ventilating windows.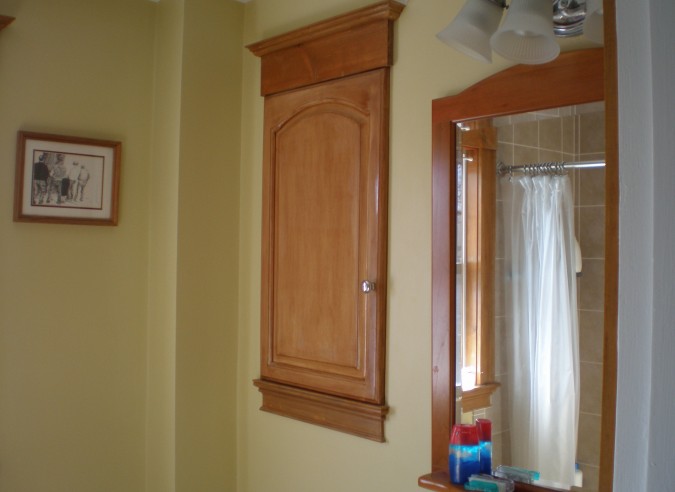 The custom cabinet on the left is recessed into the wall with approximately 8" deep shelf space.
---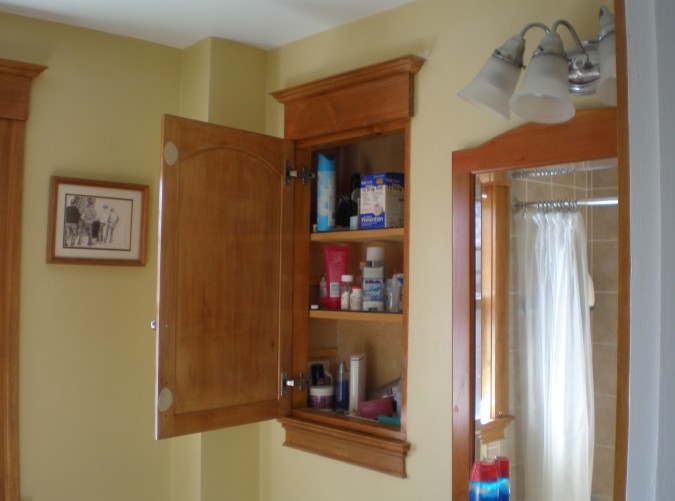 The 8" deep shelf space is possible because it backs up to the new master bathroom which because of additional construction project it provided a wall cavity approximately 36" deep.
---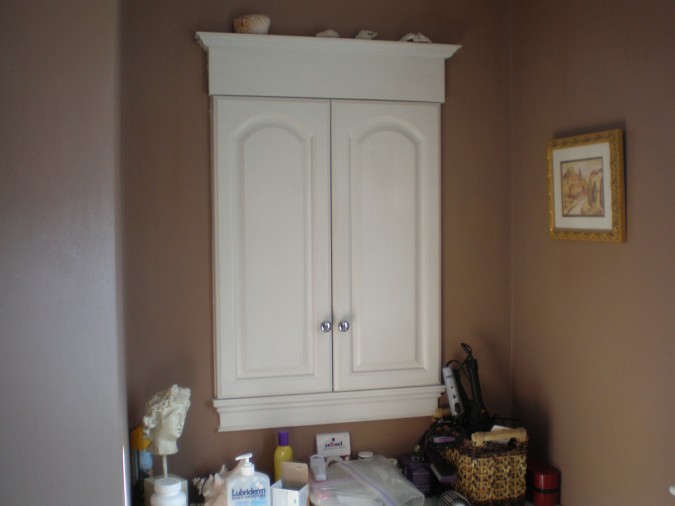 This picture show the custom cabinet located in the new master bathroom, this cabinet is directly behind the other cabinet.
---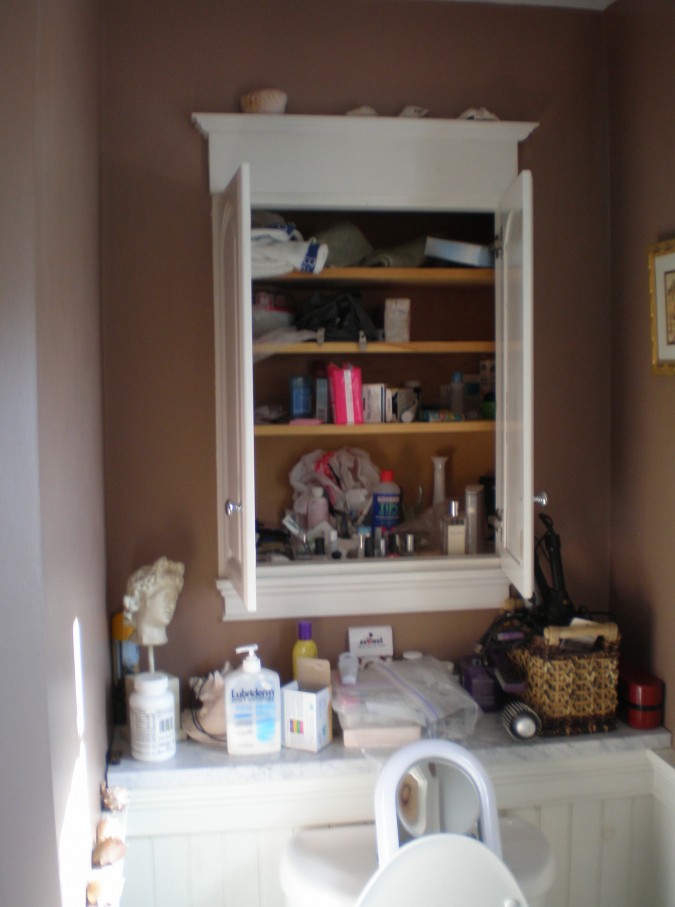 This cabinet is 10" deep and also has a 16" marble shelf below it, both custom cabinets are located above the toilets
---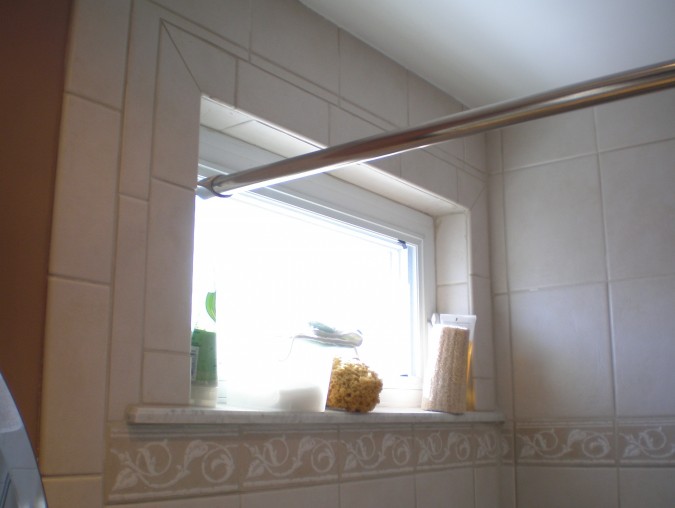 This picture show an awning window with frosted glass on the back wall of a tub/shower.
---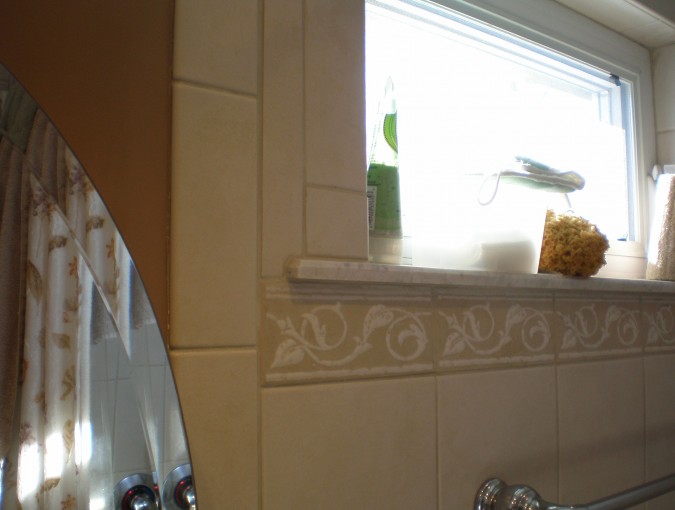 There are tiles around the entire window with a marble shelf.