The Homeowner had an existing 2 Car steel garage addition in Newton located approximately 18" from a neighbors masonry garage, and 2' from the rear property line, and it was ready for replacement after 60 plus years of not sitting on adequate foundation. Homeowners choose a new metal steel garage because building a conventional wood framed garage was a much higher cost to build, the following pictures show how we custom designed building plans to build the new steel metal garage at a must lower cost.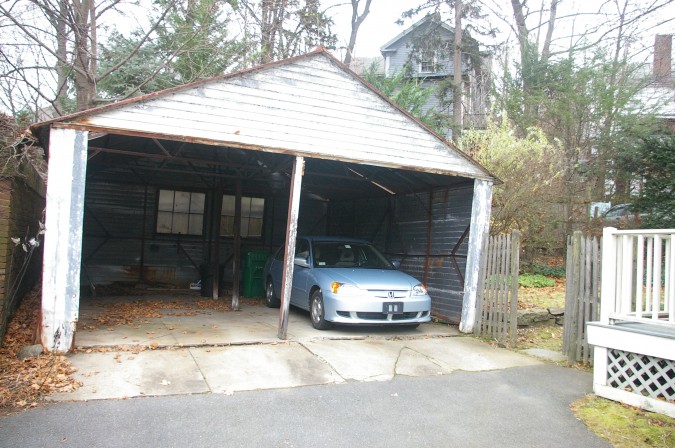 This is the before picture of 2 Car Steel Garage Addition in Newton.
---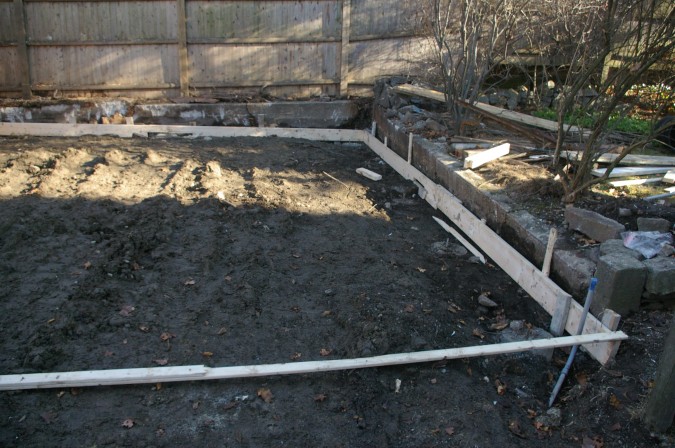 We removed the existing steel garage and concrete pad and installed Ten 12" Bigfoot sono tubes 4' below grade (5 each side of garage) and formed the new concrete pad for the new steel garage. Conduit tubing is for new electric line.
---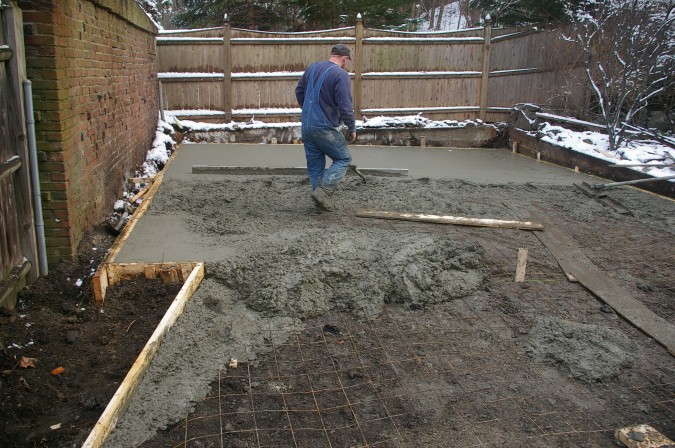 We first compacted the hard fill, installed wire mesh for reinforcing the new concrete garage floor, and poured the sono tubes, floor and front apron at the same time.
---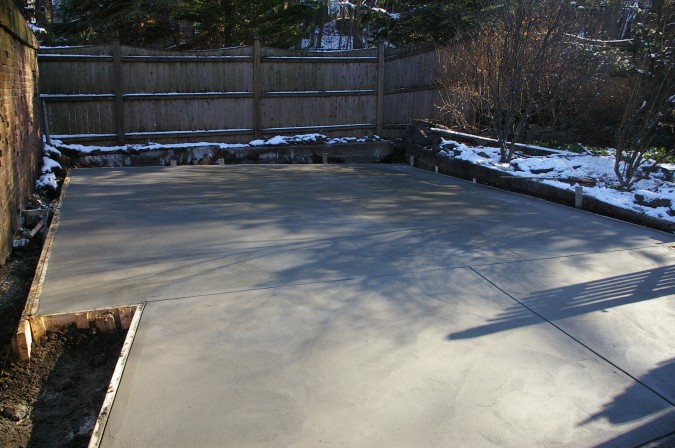 Garage floor all set for the new steel garage.
---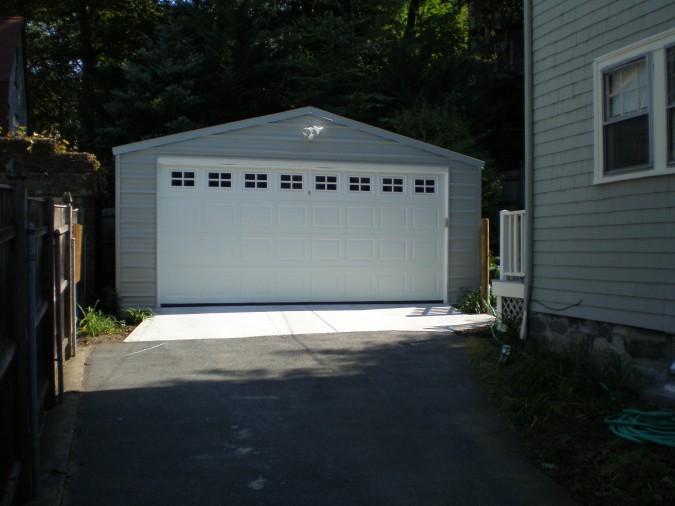 New 2 Car Steel Garage Addition built and ready for cars.
---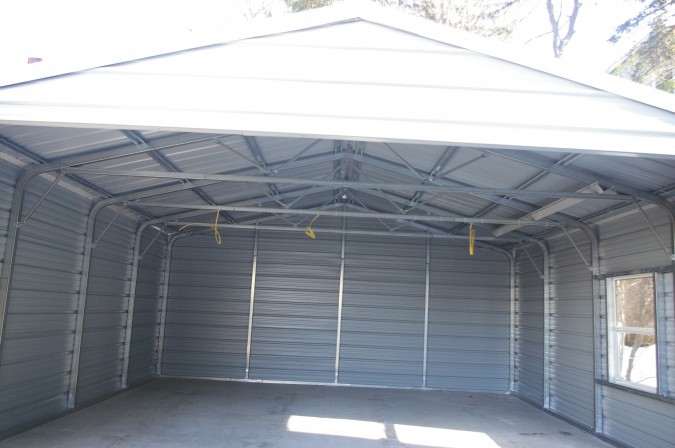 Plenty of room inside this new steel metal garage, yellow lines hanging down are for two lights and electric garage door opener.
---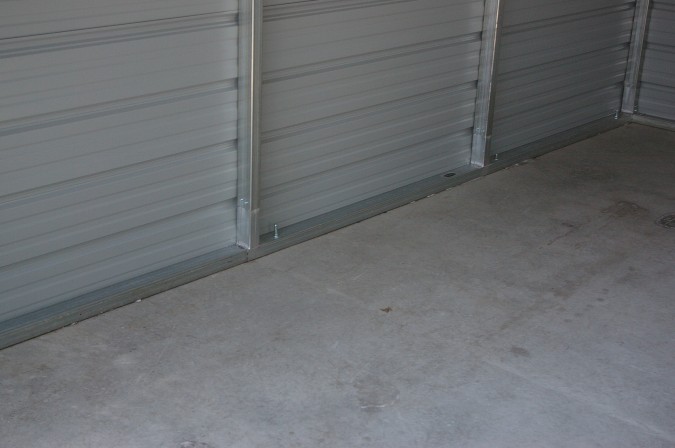 The steel metal frames and walls of this steel garage take up 3" of space on each wall.
---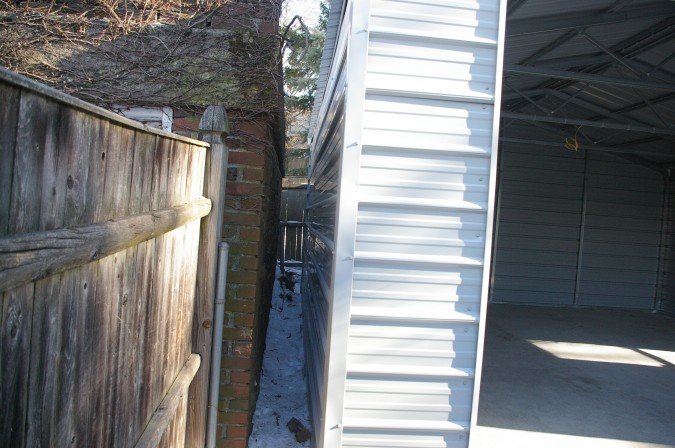 This wall is approximately 18" from their neighbors masonry garage.
---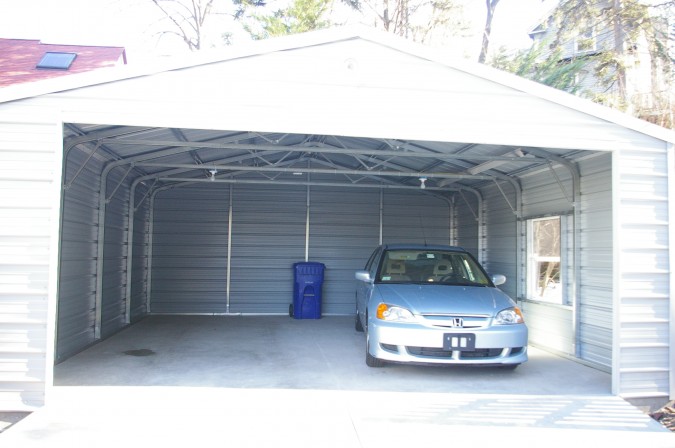 Two car steel metal garage addition in Newton can easily hold 2 cars.
---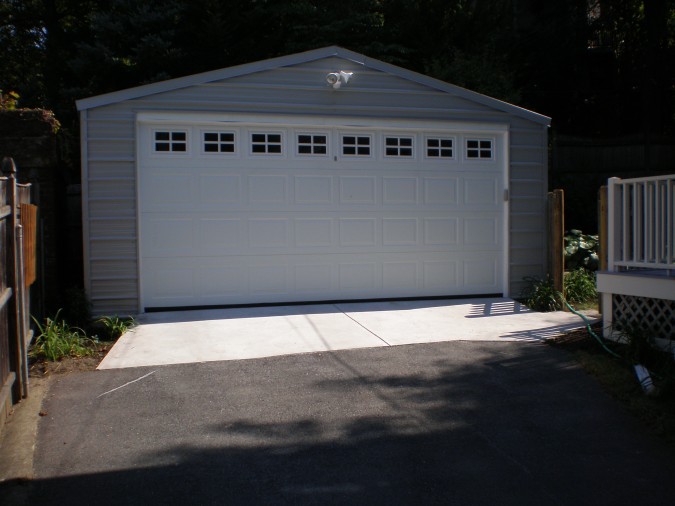 New 2 Car Steel metal Garage Addition built and ready for cars.