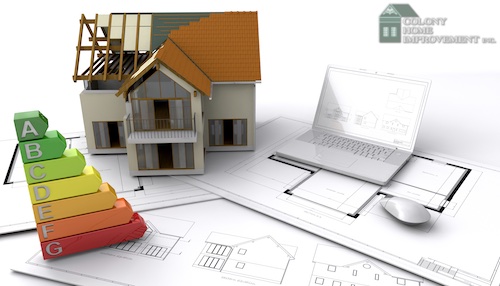 Building vs. Buying: 5 Benefits of Building a Custom Home
Shopping for a home can be a tedious process. If you're like most people, you have a general idea of what you want, leaving you to either find a home that meets your expectations or consider custom homes in Massachusetts. For some people, building a home is a better option than buying an existing home. The following are some of the benefits of choosing to build instead.
A Lower Overall Cost
When you compare the cost of home building in Norwood versus buying an older, existing home, it looks as though buying is cheaper than building. In terms of your original investment, this is true. However, when you look at the bigger picture, you will actually save money by building. Older homes will have maintenance issues that need to be addressed, and some of these issues can be expensive. In addition, if you aren't completely happy with the way the home looks or feels, you may want to complete renovations.
More Energy Efficient
Times have changed and so have construction materials and appliances. Homes today are built with windows, insulation and other materials that are designed to be more energy efficient and help homeowners spend less on their utility bills. You can achieve these results in an older home, but you will have to invest in new windows and insulation, which can be costly. The appliances, such as hot water heaters, furnaces and air conditioning units, are also more energy efficient in newly built homes.
Customization
Choosing to build a new home gives you a lot of options for custom built home plans in Norwood. However, you aren't limited to building a home that looks exactly as the plans dictate. Your home building contractors will go over the plans with you and make adjustments to ensure the home precisely fits your needs. You will also get to select the building materials used so you can create a home that looks exactly as you envisioned versus having to budget for renovations to an older home to achieve the same results.
Its Truly Yours
Even though buying an older home gives you ownership of the property, it can sometimes be difficult to get that feeling of home. However, when you hire someone for home building in Norwood, you are creating something from scratch that no one has lived in before you. This gives you a sense of home unlike any other.
Warranties
Many new homeowners are able to purchase a limited warranty when they buy an older home. However, these warranties are typically extremely limited, leaving you susceptible to paying for certain issues related to the age of the home. However, when you build custom homes in Massachusetts, you will get the full advantage of a new home warranty, insuring against structural defects as part of the construction process.
If you're interested in custom built home plans in Norwood, contact us. We can help you design and build the home of your dreams.