Balcony skylight pictures will show the location of installation for this Quincy home.
---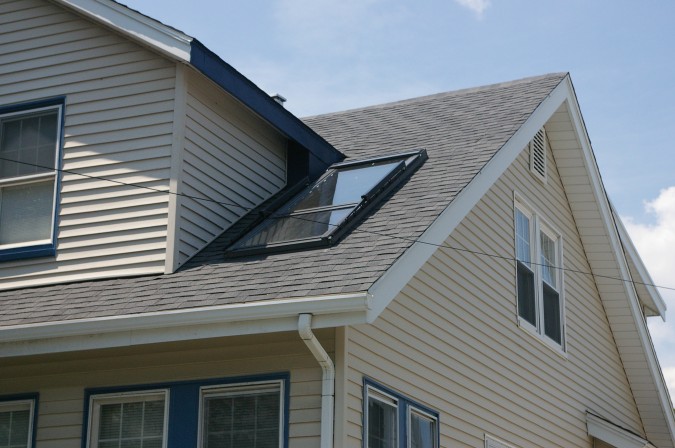 Picture shows Velux Cabrio skylight installed in this Quincy shore home, the homeowner has a great view of the beech from this balcony.
---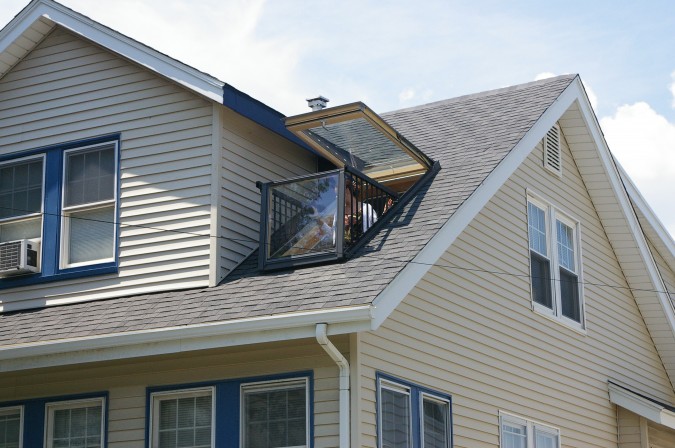 Picture shows balcony skylight in the open position, there is an optional screen available for the Velux skylight.
---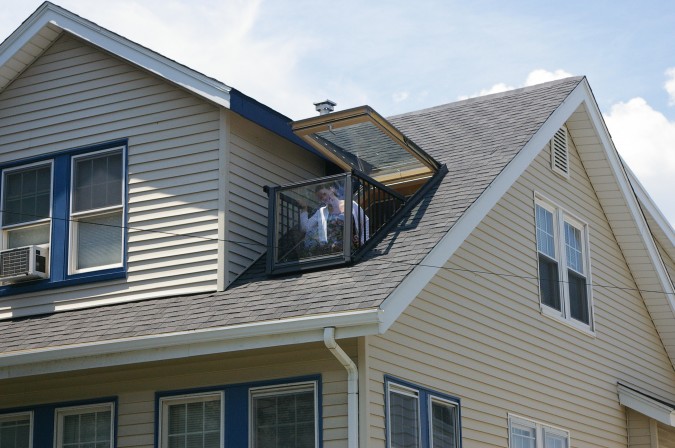 The installation of this balcony skylight is completed on the exterior side of the roof.
---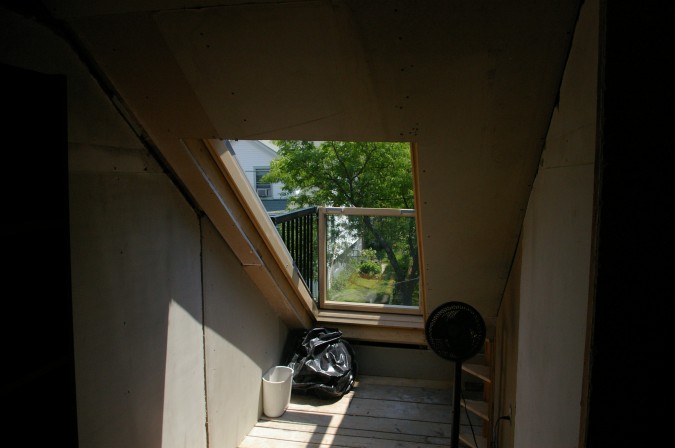 Interior view of the Velux interior skylight, picture shows blue board has been installed and ready for mudding and taping.