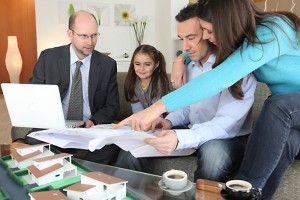 40 Years of Experience
If you're looking for a home improvement contractor to help you design your own home, you need experienced professionals. At Colony Home Improvement, we are a premier design build contractor who takes our clients' desires into consideration with every project we complete. With more than 40 years of experience our Massachusetts contractors can provide the services you need with quality workmanship and the best materials. We take great pride in the reputation we have established.
We Develop Personal Relationships
Our customers come to us for home addition floor plans because they know they can count on our work. They also love the personal service our home improvement contractors provide. Over our years of service, we have taken the time to develop personal relationships with each of our clients, which has earned us many recommendations. In fact, more than half of our business comes from referrals. We are confident in the work we provide and so are our past clients.
We Work with You
Some contractors put together a plan and get their client's approval, going back and forth and wasting a lot of time.  Our design build process means our contractors are working directly with our clients through every step of the process, collaborating and viewing plans in 3D so changes can be made immediately, rather than waiting until some of the work is already done. This makes creating home addition floor plans much easier and cost-effective.
We Make Your Dreams a Reality
When you design your own home, there's an extra measure of pride in ownership. Our mission is to help you make the dreams you've always had for your home into a reality. Once you express your wishes to our contractors, we will create the home addition floor plans that match your vision and exceed your every expectation.
Contact us today to start working on your new home plans. We serve clients throughout Brookline, Dover, Duxbury, Hingham, Needham, Newton, Scituate and Wellesley.