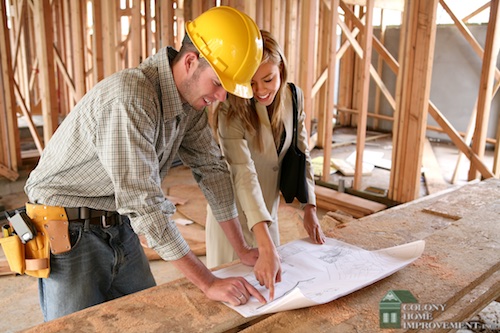 5 Benefits of Adding a Second Floor to Your MA Home
Single story homes have their advantages, but there are benefits to adding a second floor to your home. If you've been thinking of making an addition to your Massachusetts home, building up can be a great option if the conditions are right. First and foremost, you will need to explore the benefits so you can make the best decision for your needs.
Increased Value
Any home remodeling in Norwood is bound to increase the value of your home. When you add an entire second floor, however, you will effectively increase the amount of money individuals would pay for your home if you put it on the market. While this benefit may not help you immediately, it will help you look toward the future.
Stay in Place
One of the biggest reasons individuals sell one home and move to another is due to needing more space. Whether you have a growing family or you need more space for another reason, remodeling contractors in Norwood can create the space you need by building a second story onto your existing floor plan. This allows you to remain in the home where you've already made memories, rather than going through the arduous buying and selling process.
Make Changes Downstairs
When you hire remodeling contractors to add a second floor to your home, you will likely be able to make structural changes to your existing home. Structural changes will typically be cheaper when combined with home additions than if you were to commission them on their own. This makes now the ideal time to make any changes you've been thinking about.
Don't Lose Lot Space
If you've got a small lot, you don't have a lot of space to build an addition onto your Massachusetts home. When you build up, you can add as much space as you need, within reason. You will be able to keep your yard the way it is, all while getting much needed living space.
A New Look for Your Home
Building on a second story means you will need to match the siding and other features on the exterior of your home. Now would be the ideal time to change up this aspect of your home, such as choosing new windows or adding a new color of siding or roofing to your existing home.
Adding a second story to your home can be a great way to add needed living space and value to your home. When you're ready for home remodeling in Norwood, you will find the option of building up can be desirable and help you achieve your overall goals for your home. Remodeling contractors can help you make the best decision to make the changes you want with the best return on investment.
If you're interested in adding another floor to your existing home, contact us. We can help you make the best possible decisions for your home.