This 2nd floor additions project in Somerville Ma was built off the second floor kitchen, located in the rear of the home over and existing first floor deck. We first installed new big foot sono tubes 4′ below grade to support both the deck and new addition.
---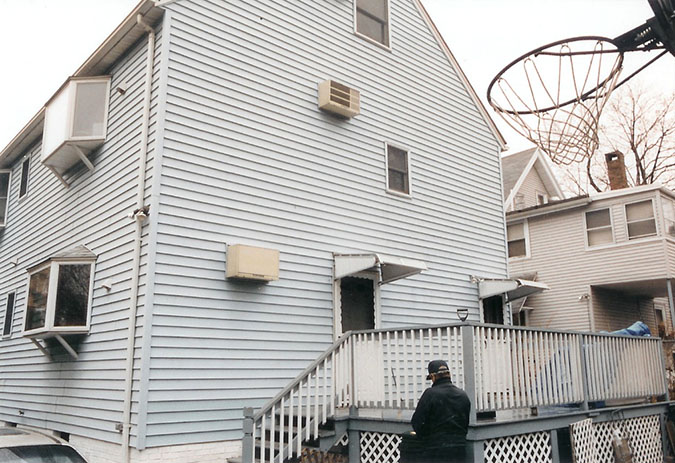 Before picture of 2nd floor additions in Somerville, we will first did four holes 4' below grade and install 12" sono tubes with 29" Bigfoots. These will be used to support the 2nd floor addition in Somerville.
---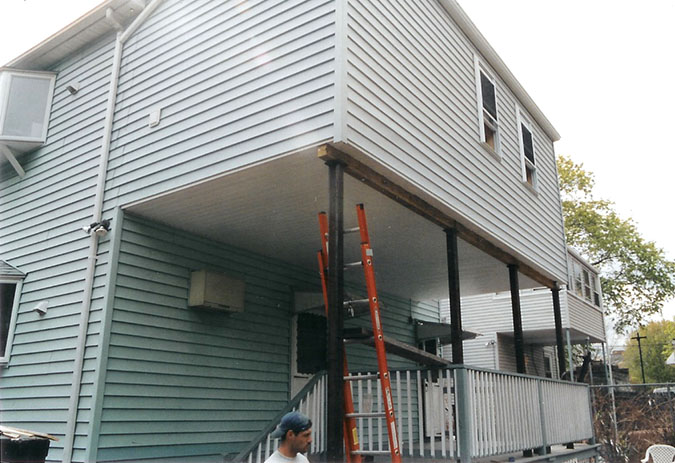 Completed picture of 2nd floor additions in Somerville, the vinyl siding was a perfect match on both sides of the new addition, we used the old siding on sides of new addition and we used new vinyl siding on the rear side of addition, this allowed the color of the vinyl siding to math perfectly on the sides due to years of fading from being in the sun.
---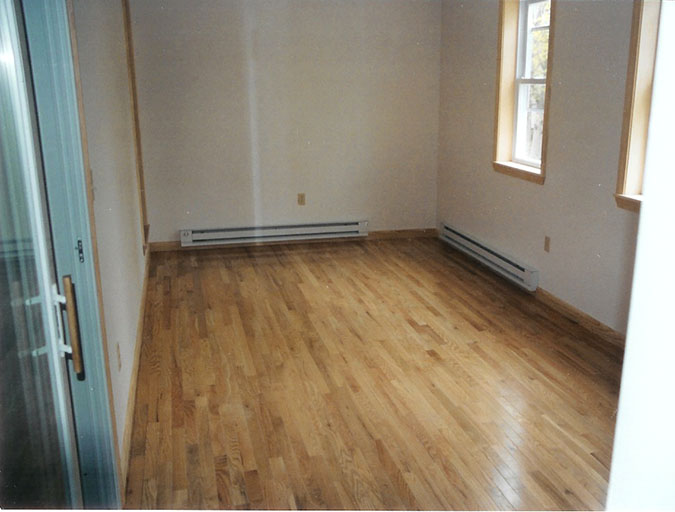 We installed pre finished hardwood flooring with electric heat, with new custom made vinyl windows.
---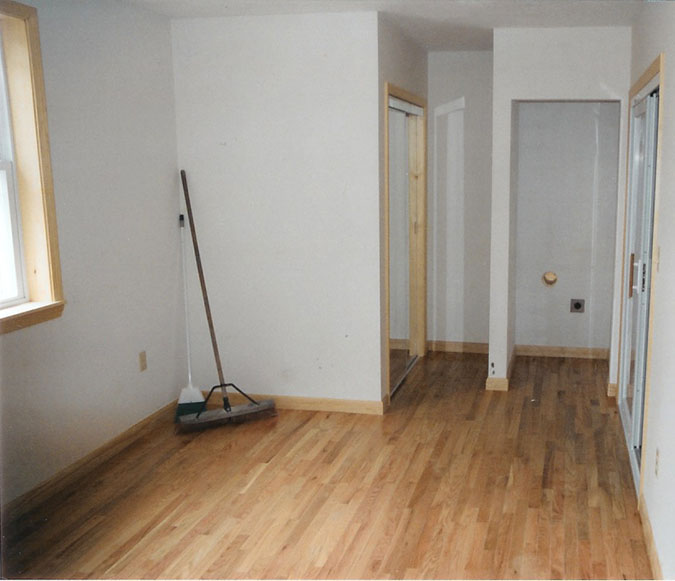 We also installed a large storage closet and a small closet for a stack-able washer and drier, this room is located next to the kitchen.